Exquisite Marques is now an innovative parts & performance centre, popular with owners of luxury spo...

A wide selection of new/used sports rim and tyres available at wholesale prices.

Committed to offer the best service, we constantly improve ourselves in order to provide standards w...

Singapore Automobile.com, an established car company in Singapore since 2001, deals with Luxury cars...

Wearnes Automotive, one of Southeast Asia's most established car retailers, is proud to present thei...

ALLTRUST Leasing provides leasing and short term rental of Small Vans, Medium Van, Big Van, Pick Ups...

Yap Motor Repair Service is a professional one stop car services provider which offer car repairs, ...

With more than 15 years in automobile repair & maintenance, Rapid Automobile Repair Pte Ltd is the p...

Kolorwerx Autoshop is equipped with professional trained painters, technicians and installers, whom ...

Being the car rental & leasing division of Hua Yang Group, they pledge to uphold the mission of thei...

With own full-fledged workshop and 24-hrs recovery team, Fulco Leasing's fleets are always well main...

Joseph Mobile Car Polish provides excellent wash and polish for both your vehicle interior and exter...

Stealth Knight Works provides a range of comprehensive and quality servicing packages to keep your c...

Established in June 2008, Enfinitive Pte Ltd is consists of vastly member of diverse and complementa...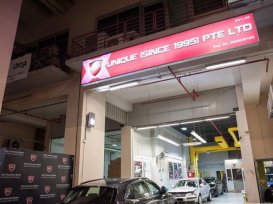 Login to Write a review for a merchant