Absolut Motor Pte Ltd was started by a group of passionate cars sales personnels.

Shell Autoserv provides a one-stop solution with a comprehensive range of automotive products and se...

1st Auto Woodlands is the approved accident centre and accident reporting centre from most renowned ...

Soon Huat provides fast and reliable service for all repair and maintenance needs.

Nick & Vin Autoshine provides quality and convenience grooming services according to customers' need...

Detail Mania has a team of persistent people that pampers your car like how the royalties treat thei...

Sing Wang Motor Trading, established in year 2006 provides sales of new and pre-owned vehicles, car ...

At Green Star Spray Painting we pride ourselves on our customer service and the high quality of our ...

The branding and quality of Cool N Lite has received recognition from leading automotive and buildin...

Huge range of commercial vehicles for choice. Have their own workshop to support them for vehicle ma...

Fully committed and confident in meeting the demands and quality expectations of discerning customer...

1st Auto Sembawang Pte Ltd has over 30 years of experience in general servicing and aircon servicing...

Premier-One Auto Pte Ltd provides car owners with leather seat covers and tops.

Specialises in servicing and repairing of Nissan make vehicles especially in engine overhaul.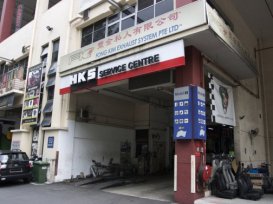 Login to Write a review for a merchant