Established in June 2008, Enfinitive Pte Ltd is consists of vastly member of diverse and complementa...

With more than ten years of experience as an automobile body repair specialist, Cheng Auto is renown...

In-Carz Automobiles was established as a trend seller in the Automotive industry.

Sung Beng Auto is a one-stop automotive workshop that provides maximum performance for cars.

Ace Chrome & Restorations Pte Ltd provides quality auto body repairs and spray painting services for...

Privilege Motors Pte Ltd is a company that provides high quality cars and customer-oriented services...

Classic Auto Leather specialises in installation and repairs of car upholstery. We deliver the best ...

Your One-Stop Service Centre for Performance Upgrades, Repair and Servicing.

Kheng Keng was first established in 1980 as a family business dealing mainly in USED-cars parts.

In this automotive society, we believe our customer's requirement includes 2 important trades which ...

KATC Autotrans Pte Ltd was incorporated in Singapore and together with the technical expertise of Ra...

Leasing and short term rental of Small, Medium, Big Delivery Van, Passenger Vans, Pick Ups, 10ft Lor...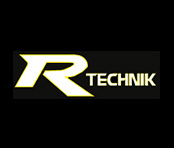 Racing Technik Exhaust Specialist (RTES) offers a wide range of motorsports equipment and relat...
Login to Write a review for a merchant