Sin Hock Heng Cushion Maker specialises in car upholstery. We are expertise in handling exquisite ca...

Soon Hup Transportation offers all Transportation & Delivery Services, Delivery, Unpacking, Assembly...

Edmund Motor is an established automotive company which founded in 1988

Dr Glass is a family providing vehicle restoration and accessories business which makes it easily ac...

Kheng Keng was first established in 1980 as a family business dealing mainly in USED-cars parts.

Motor Universe Enterprise was established in 2002 as a pre-owned car dealer serving the needs of hun...

They have a strong commitment to safety, quality, customer satisfaction and integrity.

We are a highly respected retail outlet offering a comprehensive selection of car accessories and a ...

Fong Kim Exhaust System Pte Ltd handles all kinds of problems related to vehicle exhaust and suspens...

Established in 1998, Hua Kian Motor has a wealth of experience in providing professional servicing a...

Certified by both Boeing and Airbus Industries, Amazing Glaze provides durable automotive paint prot...

Keep your Jaguar on the road. Quality service means more time on the road and less time in the works...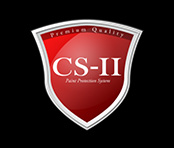 CS-II™ Paint Protection Sealant is one of the more popular paint sealant in the market ...
Login to Write a review for a merchant