CitiCar International has been operating in the automobile industry since 1997.

Fong Kim Exhaust System Pte Ltd handles all kinds of problems related to vehicle exhaust and suspens...

HLC Leasing allows you to spread your rental within the year.

Established since 2002, Car World Automobile Pte Ltd was started by a group of passionate sales pers...

Ace Motorsports provides a comfortable and utmost pleasant experience to their customers, offering h...

We specialise in general car repair, insurance claim, car spray painting, respray, bodykit fitting, ...

RDY Autocare offers reliable servicing for all cars, especially Chevrolet.

Designer ICE provides professional knowledge that guarantee highest satisfaction.

Certified by both Boeing and Airbus Industries, Amazing Glaze provides durable automotive paint prot...

AutoInc EuroSports is a broker specialising in high-performance and luxury automobiles.

Kim Hoe offers a wide range of tyres and rims from various popular brands such as Continental, Dunlo...

Joseph Mobile Car Polish provides excellent wash and polish for both your vehicle interior and exter...

Established in June 2008, Enfinitive Pte Ltd is consists of vastly member of diverse and complementa...

Classic Auto Leather specialises in installation and repairs of car upholstery. We deliver the best ...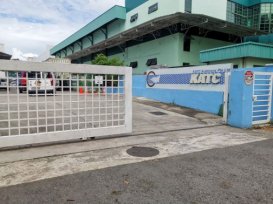 Login to Write a review for a merchant