Perfect Power has extensive experience for performance enhancement services and maintenance of cars.

Since its inception in 2001, Eurospeed Auto has been one of the longest-lasting dealers of pre-owned...

Dickson Automobile's vision is to be a premier automobile solution provider offering a total range o...

The Brake Shop is the largest and leading car brackets/brakes stockiest of Brembo and AP Racing in S...

Glare Professional Polish is the world's finest and most effective auto paint sealant and protectant...

Established in 1995, Annie Transportation Services provided moving and transportation services from ...

Equipped with advanced technology equipment and a team of experienced professionals, Providence Moto...

Perocom Auto provides car grooming services with range of Meguiar's grooming products.

Euro Accessories offers car owners the latest technologies of Car Accessories, bodykits & Rims for E...

Lay Auto Pte Ltd provides one stop motoring services to individuals and corporate organizations that...

Infratint is where you can find solutions to control the sun's glare and heat in your vehicle, prote...

SCT Auto Services is a one-stop repair centre with expertise in vehicle servicing, repairs, and spra...

The independent specialist for Lexus Car Makes.

An one-stop Accessories Retailer that offers premium quality products at low prices. Manufacturer an...
Price

$400

Suitable For
Condition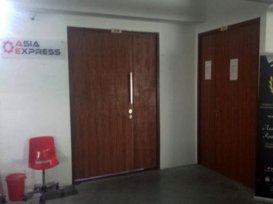 Login to Write a review for a merchant