Get your quotation in 2 working hours response time
Quotes from multiple insurers
Make payment from comfort of home
Complimentary road tax renewal service
*This service is only for car insurance renewal
Is your motor insurance expiring within the next 2 months?
Fill up the below form to get the lowest priced quote from us!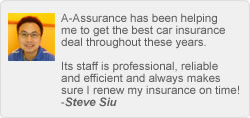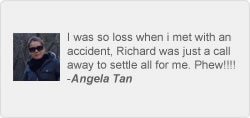 We explain to you the common jargons used in car insurance and how it affects you.

You are enjoying a pleasant drive when suddenly you find yourself in the middle of an accident. Panic? Don't be. Read on and be informed.
Address:
84A/86A Tanjong Pagar Road
Singapore 088507
Phone:
6225 4711
Fax:
6225 4133
Email:
Hours:
Mon to Fri, 9am to 6pm
Please call us for enquiries only.
We do not entertain call-in requests for motor
insurance quotes. Use the online quotation
instead.