Get your quotation in 2 working hours response time
Quotes from multiple insurers
Make payment from comfort of home
Complimentary road tax renewal service
*This service is only for car insurance renewal
Is your motor insurance expiring within the next 2 months?
Fill up the below form to get the lowest priced quote from us!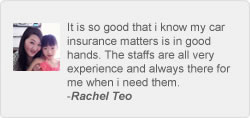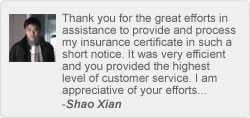 Insurance, a waste of money? Decide for yourself after reading this article.
Here's how you can get the cheapest and most reliable quotations from multiple top insurers, so that you don't have to worry about rising insurance pr...
Address:
Blk 1003 Bukit Merah Central
#05-34 Singapore 159836
Phone:
6255 8241
Fax:
6255 7564
Email:
Hours:
Mon to Fri, 9am to 6pm
Please call us for enquiries only.
We do not entertain call-in requests for motor
insurance quotes. Use the online quotation
instead.