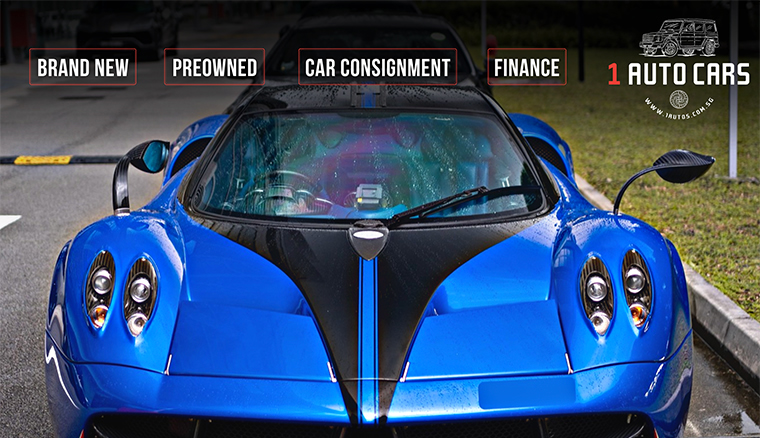 | | | |
| --- | --- | --- |
| 1) Price | : | Immediate COE registration. |
All pricing conditions stated here, apply to the car pricing below.
Big Savings, Contact Us to Find Out what we have in stock!

Audi's 7-Seater SUV. With Panoramic Roof & More Options. Ready Stock at the showroom. Visit Us Today

Get the latest 5 Series now! Comes with premium factory-fitted accessories and features.

What more can you ask for with the latest Maserati Ghibli?

Have you ever come across a car with such beauty and elegance, yet punches so much power and torque?

The Best In Its Class By A mile! Visit our showroom to see what colours we have available!

Sleek curves and athletic stance. The latest C-Class now available at our showroom. Offer now on!

Luxurious interior fitted with the latest the German marque has to offer. Surprisingly spacious interior!

The ever-popular flagship model of the German Marque. Now available in the cabriolet variant. Attractive savings guaranteed.

Always comfortable, Always luxurious, Always in control. The new E-Class Coupe. Attractive savings guaranteed.

All-New E-Class now available at a promotional price! Many colours and trims to choose from at our showroom!

Vastly spacious interior with a boot to boast about. The perfect marriage between comfort and practicality.

Rendering curves that exudes masculinity, yet softens up from the gradual sloping lines. The ALL-NEW GLC-Coupe!

The bigger brother of the GLC. Bigger, Better, Badder. Attractive savings Guaranteed.

Most advanced SUV by Mercedes-Benz to date. The bigger, meaner GLE450. Only available at F1 Auto Cars.

All-New Mercedes-Benz GLE450 AMG Premium Plus. Test drive NOW with F1 Auto Cars!

All the luxury, minus the price. Find out how much savings you can get with us!

All-New Cayenne! BIG Savings! Call Today for Exclusive Deals!

The most popular car in its class. Come by our showroom to find out why!

The ultimate family car! Supreme road presence with space for the whole family and much more.
Prices Updated: 18-Sep-2019
POA

-

| | |
| --- | --- |
| $201,000 | |

-

| | |
| --- | --- |
| $846,000 | |

-

| | |
| --- | --- |
| $223,000 | |

-

| | |
| --- | --- |
| $346,000 | |

-

| | |
| --- | --- |
| $155,000 | |

-

| | |
| --- | --- |
| $206,000 | |

-

| | |
| --- | --- |
| $206,000 | |

-

| | |
| --- | --- |
| $242,000 | |

-

POA

-

| | |
| --- | --- |
| $239,000 | |

-

| | |
| --- | --- |
| $331,000 | |

-

| | |
| --- | --- |
| $309,000 | |

-

| | |
| --- | --- |
| $310,000 | |

-

| | |
| --- | --- |
| $743,000 | |

-

| | |
| --- | --- |
| $881,000 | |

-

| | |
| --- | --- |
| $743,000 | |

-

| | |
| --- | --- |
| $881,000 | |

-

| | |
| --- | --- |
| $801,000 | |

-

| | |
| --- | --- |
| $651,000 | |

-

| | |
| --- | --- |
| $680,000 | |

-

| | |
| --- | --- |
| $117,000 | |

-

| | |
| --- | --- |
| $138,000 | |

-

| | |
| --- | --- |
| $166,000 | |

-

| | |
| --- | --- |
| $166,000 | |

-

| | |
| --- | --- |
| $149,000 | |

-

| | |
| --- | --- |
| $188,000 | |

-

| | |
| --- | --- |
| $146,000 | |

-

| | |
| --- | --- |
| $169,000 | |

-

| | |
| --- | --- |
| $181,000 | |

-

| | |
| --- | --- |
| $222,000 | |

-

| | |
| --- | --- |
| $160,000 | |

-

| | |
| --- | --- |
| $207,000 | |

-

| | |
| --- | --- |
| $269,000 | |

-

| | |
| --- | --- |
| $177,000 | |

-

| | |
| --- | --- |
| $185,000 | |

-

| | |
| --- | --- |
| $194,000 | |

-

| | |
| --- | --- |
| $222,000 | |

-

| | |
| --- | --- |
| $194,000 | |

-

| | |
| --- | --- |
| $200,000 | |

-

| | |
| --- | --- |
| $204,000 | |

-

| | |
| --- | --- |
| $218,000 | |

-

| | |
| --- | --- |
| $241,000 | |

-

| | |
| --- | --- |
| $265,000 | |

-

| | |
| --- | --- |
| $283,000 | |

-

| | |
| --- | --- |
| $298,000 | |

-

| | |
| --- | --- |
| $286,000 | |

-

POA

-

| | |
| --- | --- |
| $194,000 | |

-

| | |
| --- | --- |
| $208,000 | |

-

| | |
| --- | --- |
| $222,000 | |

-

| | |
| --- | --- |
| $210,000 | |

-

POA

-

| | |
| --- | --- |
| $306,000 | |

-

| | |
| --- | --- |
| $229,000 | |

-

| | |
| --- | --- |
| $240,000 | |

-

| | |
| --- | --- |
| $310,000 | |

-

| | |
| --- | --- |
| $312,000 | |

-

| | |
| --- | --- |
| $383,000 | |

-

| | |
| --- | --- |
| $329,000 | |

-

| | |
| --- | --- |
| $175,000 | |

-

| | |
| --- | --- |
| $503,000 | |

-

| | |
| --- | --- |
| $298,000 | |

-

| | |
| --- | --- |
| $201,000 | |

-

| | |
| --- | --- |
| $467,000 | |

-

| | |
| --- | --- |
| $175,000 | |

-

| | |
| --- | --- |
| $172,000 | |

-

| | |
| --- | --- |
| $230,000 | |

-

| | |
| --- | --- |
| $201,000 | |

-

| | |
| --- | --- |
| $209,000 | |

-

| | |
| --- | --- |
| $232,000 | |

-

| | |
| --- | --- |
| $232,000 | |

-

| | |
| --- | --- |
| $298,000 | |

-

| | |
| --- | --- |
| $269,000 | |

-

| | |
| --- | --- |
| $301,000 | |

-

| | |
| --- | --- |
| $183,000 | |

-

| | |
| --- | --- |
| $229,000 | |

-

| | |
| --- | --- |
| $268,000 | |

-

| | |
| --- | --- |
| $268,000 | |

-

| | |
| --- | --- |
| $245,000 | |

-

| | |
| --- | --- |
| $288,000 | |

-

| | |
| --- | --- |
| $288,000 | |

-

POA

-

| | |
| --- | --- |
| $139,000 | |

-

POA

-

POA

-

| | |
| --- | --- |
| $311,000 | |

-

POA

-

POA

-

| | |
| --- | --- |
| $311,000 | |

-

| | |
| --- | --- |
| $576,000 | |

-

| | |
| --- | --- |
| $481,000 | |

-

| | |
| --- | --- |
| $439,000 | |

-

| | |
| --- | --- |
| $511,000 | |

-

| | |
| --- | --- |
| $142,000 | |

-

POA

-

POA

-

| | |
| --- | --- |
| $128,000 | |

-

| | |
| --- | --- |
| $132,000 | |

-

POA

-

POA

-

| | |
| --- | --- |
| $147,000 | |

-

| | |
| --- | --- |
| $204,000 | |

-

| | |
| --- | --- |
| $143,000 | |

-

| | |
| --- | --- |
| $145,000 | |

-

| | |
| --- | --- |
| $148,000 | |

-

| | |
| --- | --- |
| $152,000 | |

-

| | |
| --- | --- |
| $152,000 | |

-

| | |
| --- | --- |
| $157,000 | |

-

| | |
| --- | --- |
| $734,000 | |

-

POA

-

| | |
| --- | --- |
| $217,000 | |

-

POA

-

| | |
| --- | --- |
| $333,000 | |

-

| | |
| --- | --- |
| $220,000 | |

-

| | |
| --- | --- |
| $196,000 | |

-

| | |
| --- | --- |
| $227,000 | |

-

POA

-

| | |
| --- | --- |
| $313,000 | |

-

| | |
| --- | --- |
| $318,000 | |

-

| | |
| --- | --- |
| $187,000 | |

-

POA

-

| | |
| --- | --- |
| $199,888 | |

-

| | |
| --- | --- |
| $196,000 | |

-

POA

-

| | |
| --- | --- |
| $160,000 | |

-

| | |
| --- | --- |
| $168,000 | |

-

| | |
| --- | --- |
| $192,000 | |

-

| | |
| --- | --- |
| $182,000 | |

-

| | |
| --- | --- |
| $188,000 | |

-

| | |
| --- | --- |
| $313,000 | |

-

| | |
| --- | --- |
| $218,000 | |

-

POA

-

| | |
| --- | --- |
| $175,000 | |

-

| | |
| --- | --- |
| $182,000 | |

-

POA

-

| | |
| --- | --- |
| $190,000 | |

-

POA

-

| | |
| --- | --- |
| $161,000 | |

-

| | |
| --- | --- |
| $173,000 | |

-

POA

-

POA

-

| | |
| --- | --- |
| $157,000 | |

-

| | |
| --- | --- |
| $165,000 | |

-

POA

-

| | |
| --- | --- |
| $165,000 | |

-

| | |
| --- | --- |
| $157,000 | |

-

| | |
| --- | --- |
| $252,000 | |

-

POA

-

POA

-

| | |
| --- | --- |
| $161,000 | |

-

| | |
| --- | --- |
| $173,000 | |

-

| | |
| --- | --- |
| $305,000 | |

-

| | |
| --- | --- |
| $328,000 | |

-

POA

-

| | |
| --- | --- |
| $276,000 | |

-

| | |
| --- | --- |
| $387,000 | |

-

| | |
| --- | --- |
| $296,000 | |

-

POA

-

| | |
| --- | --- |
| $251,000 | |

-

| | |
| --- | --- |
| $376,000 | |

-

| | |
| --- | --- |
| $239,000 | |

-

| | |
| --- | --- |
| $203,000 | |

-

| | |
| --- | --- |
| $212,000 | |

-

| | |
| --- | --- |
| $213,000 | |

-

| | |
| --- | --- |
| $213,000 | |

-

| | |
| --- | --- |
| $234,000 | |

-