Past Car
Models no longer being sold by local distributors.
Model unavailable since Oct 2008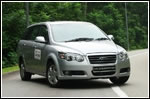 25 Nov 2009 | Text and Photos by Benjamin G, Kline | Chery Reviews
China has made great leaps from a technological and engineering standpoint ever since they opened up their doors to the West back in the 1990s. But will a car produced from the Dragon of the...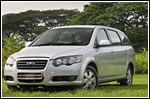 Car Review - Chery V5 Crossover 2.4
25 Jan 2008 | Text by Phillip Chan, Photos by Amery Reuben | Chery Reviews
China cars have been ridiculed for blatantly copying other makes in their designs and providing shoddy workmanship. So the Chery V5 was expected to be yet another cheap, short term tin can. ...
Topic Title
Replies
Last Action