Past Car
Models no longer being sold by local distributors.
Model unavailable since Aug 2014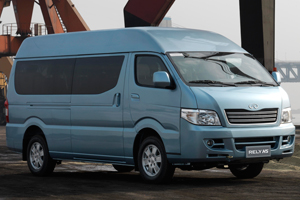 Distributor
Hotline
67422883
Built in
Pricelist
22-Feb Pricelist
Car Review - Chery H5 2.0 (M)
21 Dec 2010 | Chery Reviews
Chinese carmaker Chery might just have found a way to increase sales with its H5. But the million dollar question is - is it good enough? We take the luxury van out for a trial.
Topic Title
Replies
Last Action