Road Test - Volvo S80 T5 (A)
23 Aug 2011 | Volvo Reviews
Having reviewed all the variants of the S80, Volvo tempts its fan base and pleasures us with its new and more powerful T5. Just how does it compare to its siblings on the tarmac?
Consumer Reviews of Volvo S80
OVERALL RATING
12 Reviewers
4 out of 5

Comfort
4.5/5
Reliability
4/5
Handling
3.5/5
Features
4/5
Exterior Styling
4/5
Interior Design
4/5
Value for money
4/5
Engine Performance
4.5/5
10 out of 12 (83.3%) reviewers said they would recommend this vehicle to a friend.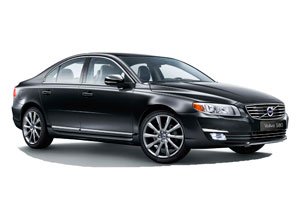 Volvo S80
4 stars - based on 12 reviews