Past Car
Models no longer being sold by local distributors.
Model unavailable since Oct 2008
Car Review - Chery V5 2.4 (A)
25 Nov 2009 | Chery Reviews
Our last review of the V5 struck some of our readers as being too biased and unfair. So in a bid to show how important our readers and their feedback are to us, we've gone and given the Chery V5 a fair and honest once over again.
Consumer Reviews of Chery V5
OVERALL RATING
7 Reviewers
3.5 out of 5

Comfort
3.5/5
Reliability
3/5
Handling
3.5/5
Features
3/5
Exterior Styling
4/5
Interior Design
3/5
Value for money
4.5/5
Engine Performance
3.5/5
6 out of 7 (85.7%) reviewers said they would recommend this vehicle to a friend.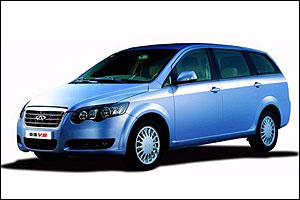 Chery V5
3.5 stars - based on 7 reviews