Past Car
Models no longer being sold by local distributors.
Model unavailable since Dec 2015
Car Review - Proton Exora 1.6 (A)
14 Nov 2009 | Proton Reviews
We've driven the Exora before but only briefly back in August. It left our editor with a positive first impression but will the extended time spent with it on local roads change those good vibes?
Consumer Reviews of Proton Exora
OVERALL RATING
12 Reviewers
3.5 out of 5

Comfort
4/5
Reliability
3.5/5
Handling
3.5/5
Features
4/5
Exterior Styling
4/5
Interior Design
3/5
Value for money
4.5/5
Engine Performance
3/5
12 out of 12 (100%) reviewers said they would recommend this vehicle to a friend.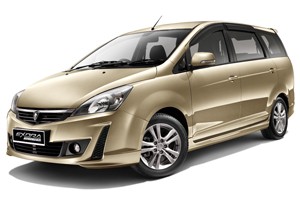 Proton Exora
3.5 stars - based on 12 reviews