Volkswagen will pull the wraps off the Jetta Hybrid, alongside a new Electric Car Concept, at the upcoming Detroit Motor Show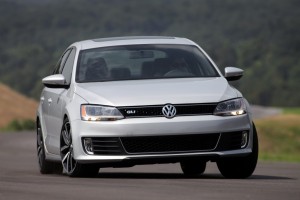 At the upcoming 2012 Detroit Auto Show, Volkswagen will lift the covers off a never before seen pure electric concept car and the production version of the Jetta Hybrid. Volkswagen says that the electric car study will not be based on any current production model, with the carmaker calling it "pure concept".
The new Jetta Hybrid, on the other hand, will be a regular production model and is scheduled to arrive in Volkswagen's North American showrooms next November. It will reportedly be powered by 1.4-liter turbocharged petrol engine coupled to an electric motor.
Volkswagen said that the Jetta Hybrid is "meant to directly challenge the Toyota Prius' dominance of the U.S. hybrid market." The Jetta Hybrid will kick start Volkswagen's presence in the electric and hybrid vehicle sector, with a barrage of eco-friendly models set to be launched within the next couple of years.