19 May 2012 | Foreign News : Germany
BMW, Daimler and Audi march on with profits and higher share prices thansk to China and USA despite gloomy economy in Europe.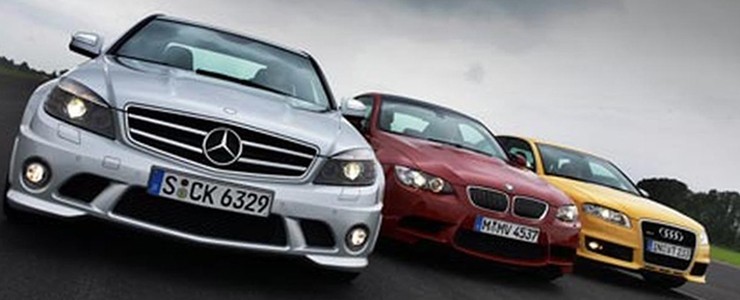 Germany's car industry has puzzled analysts as BMW, became Germany's third carmaker to beat analyst estimates with a 19 percent increase in first-quarter profit. Carmakers and their suppliers are best performing in Europe this year as demand for the top three luxury auto makers of Germany BMW, Mercedes and Audi models are thriving in sales in markets like U.S. and China.

The thirst for the German brands shows little sign of quenching specially with new models like the Audi A3 and the Mercedes-Benz A-Class coming to market later his year. Analysts expected the first quarter to be weakest this year because of cooling demand in China and investments in new models and factories.

Joining the big three is Porsche, who also reported an increase in first-quarter profit courtesy of the 911 and Panamera that has led to a 32 percent increase in revenue. Volkswagen, reported a 10 percent increase in operating profit for the first quarter and is thriving amid Europe's debt crisis.

Daimler, owner of Mercedes-Benz cars, reported an unexpected 4.9 percent increase in first quarter profit and stuck to its goal of matching last year's 9 billion euros in operating profit. By the end of 2020, Daimler aims to recapture its position among the luxury-car makers, a goal similar to Audi. Mercedes will put 10 completely new models on the market by 2015 to rejuvenate the brand, including converting the A-Class into a sportier car.