28 May 2012 | Foreign News : Japan
Having been introduced as a concept model earlier, Nissan officially announces the production of e-NV200, a groundbreaking move for commercial EVs.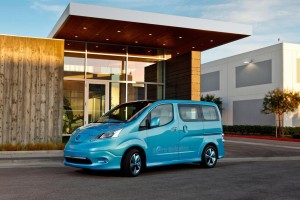 Nissan has announced plans to build a production version of the e-NV200 concept. The model will be built in the company's plant in Barcelona, Spain, with a estimated launch date of 2013.
Details of the model and its powertrain are scarce at present , but the model will use "the most advanced powertrain components of the Nissan LEAF." This will enable the van to have a range that is similar to the electric hatchback. Furthermore, Nissan has promised a functional and roomy interior and low running and maintenance costs.
In a statement, Nissan Executive Vice President Andy Palmer said "[The] e-NV200 represents a genuine breakthrough in commercial vehicles and further underlines Nissan's leadership within the electric vehicle segment.