30 May 2012 | Foreign News : Malaysia
Lotus can't seem to get a breather as there are more troubles brewing for the company. The good news is, its isn't up for sale yet.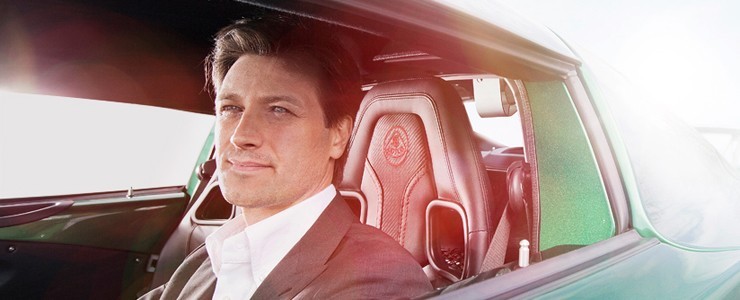 Lotus parent company DRB-HICOM Berhad (who bought off Proton early this year) has temporarily suspended Lotus CEO Dany Bahar to facilitate an investigation for a complaint regarding his conduct.

Bahar was to attend the Monaco Grand Prix, but was called in to Malaysia, where he was given news of his suspension. With no details being revealed, rumours are that Bahar will be welcome to return to office if the investigations finds him innocent.DRB Hicom said the decision was made following an operational review, and nobody other than Bahar has been suspended. Duties of Lotus's day-to-day affairs are handed to Dato' Lukman Ibrahim, Mohd Khalid Yusof and Aslam Farikulla with current CFO Rusman Zaihan assisting them. Interesting why they need four replacements to run one man's job though.

"The penultimate holding company would like to stress it is business as usual at Lotus. We fully support the company and will continue to support Lotus in its business endeavours and development," a DRB Hicom spokesman added.

Bahar joined Lotus from Ferrari in September 2009, and launched an ambitious programme to launch up to six new models and create profits at the Paris motor show in 2010. Ever since then Lotus has started development of its own engine and gearbox, and has focused development on the new Esprit, while improvements are made to the current range.