04 Jun 2012 | Foreign News : Japan
Advances in Motorsports technologies has put Nissan firmly on the radar the 24 Hours of Le Mans, with more than half of all LMP2 cars with Nissan engines.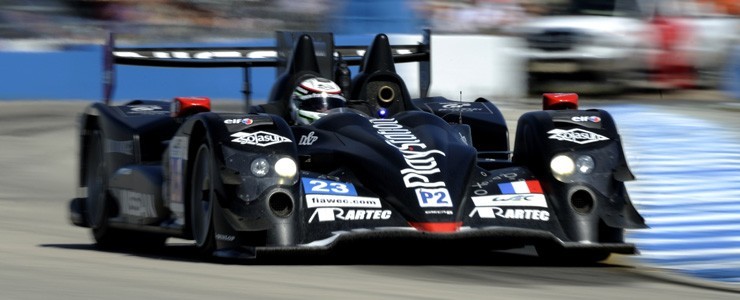 Nissan sets its sight firmly in this year's 24 Hours of Le Mans. A quarter of all entries will feature Nissan's NISMO-tuned and produced powerplants, with Nissan-sourced engines found in 13 out of the total 20 cars in the LMP2 class. In the race, Nissan will also set off Experimental Deltawing - a study to radically change the game by using only half of the fuel used by conventional racing cars.

Paul Willcox, Senior Vice President, Nissan in Europe, said: "This year's Le Mans 24 Hours will be our biggest yet and the Nissan DeltaWing shows the direction we are looking to take with motorsport technology in the future. We are already dominant in LMP2, where teams know that we can help them win, while the DeltaWing project is the kind of experiment in design and technology that only a company as forward-thinking and bold as Nissan could get behind.


"As a test bed for future road car and motorsport innovations, there is no greater, more publicly-scrutinised laboratory than the Le Mans 24 Hours for the experiment that DeltaWing represents, but the concept will prove that the technology for a vastly more efficient future is viable now, whether the car finishes the race or not."