04 Jul 2012 | Foreign News : France
Images of the new 4th generation Renault Clio has allegedly leaked online, originating from Renault Ireland's site before being taken down.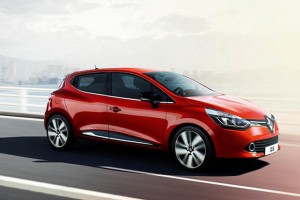 Less than 24 hours after an official media release, the all-new fourth-generation Renault Clio was leaked on Renault Ireland's site. The photo was then taken down swiftly, though not quite fast enough to stop the tech savvy and quick thinking car fans from taking screenshots and spreading it like a wildfire.
Scheduled to have its public debut on home ground in Paris, the new Clio has previously been spied as a 5-door in base and sporty Clio RS versions.
More photos and technical details are expected to follow but for now, enjoy the view of the soon to debut Clio.