10 Jul 2012 | Local News : Singapore |
Local Nissan distributor has introduced the industry's first 5 year warranty programme for light commercial vehicles under the Nissan fleet.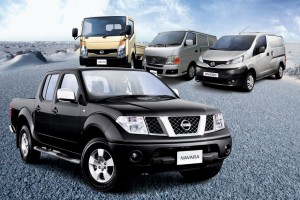 Tan Chong Motor Sales
, the only distributor of Nissan vehicles in Singapore has introduced a 5 year warranty programme for its range of light commercial vehicles in Singapore. The 5 year programme is the first of its kind here, and contains the original 3 year warranty with an additional 2 year motor protection scheme. Since 2010, Nissan is Singapore's best-selling brand for light commercial vehicles.
On top of the 5 year warranty programme, the local distributor will be kicking off a 'Business Made Easy' promotion package. The package contains a free instalment plan for the first five months, free road tax for the first year, and first year insurance.
"As the industry leader for light commercial vehicles, we are always finding new and innovative solutions in terms of both product and promotion packages to assists business. The package also a=makes it easier for buyers to cope with the upfront payment required when purchasing our commercial vehicles, especially under the current high COR premium environment," commented Mr Ron Lim General Manager, Sales and Marketing, Tan Chong Motor Sales.