Renewing a car's COE is now becoming commonplace as more people choose to drive a car for beyond 10 years. Here are five models that are worth considering if you intend to do so.

hoosing to extend a car's COE beyond 10 years is an option that many car owners are taking nowadays. With a gloomier economic outlook, extending a car's COE makes much better financial sense as
compared to buying a new car. The depreciation costs of a car with a renewed COE are much lower than that of a brand new car, sometimes by as much as up to 50 percent.
For example, a look at sgCarMart's
Used Car
listings reveals that a 10-year old Toyota Wish with its COE renewed has an annual depreciation of around $7,000. However, a brand new Toyota Wish incurs a depreciation value of about $10,000 a year.
For a high end performance car like the Honda Civic Type R, the difference is even more significant. An older Civic Type R with a revalidated COE has an annual depreciation of about $8,500, while a brand new Civic Type R incurs a depreciation of nearly $17,000 annually.
A new car does have the assurance of a warranty that can take care of servicing costs for the first three to five years of ownership. But if a used car is well taken care of, with regular servicing done and parts replaced accordingly, they can actually last a lot more than just 10 years with minimal cost. Some cars do fare slightly better than others though in terms of reliability, and the more popular models tend to have spare parts that are easier to source.
Aside from reliability, some other factors to consider include the car's Open Market Value (OMV), which ideally shouldn't be too high so that the forfeited PARF value upon scrapping the car isn't too substantial. Similarly, it is wise to take into the account the car's body value at scrap for similar reasons.
Finally, do take note that for a car over 10 years old in Singapore, there is an additional surcharge of 10 percent on its road tax rate added per annum, up to a maximum of 50 percent. So do take this into consideration when doing your sums, and you can make use of sgCarMart's handy
road tax calculator
to find out how much road tax you would be paying for your ride.
Also, do take note that you'll have to pay the Prevailing Quota Premium, which is the moving average of the COE prices over the last three months, when you renew your COE. Do check out our handy guide on
what you need to know about renewing your COE
for more information.
If you decide to go ahead with getting a car to renew its COE, here are five models that are worthy of having their lives extended for a decade and beyond. And if you need assistance with the COE renewal process,
sgCarMart Connect
is able to provide you with a hassle-free experience.

Mid-sized sedan
The Toyota Corolla Altis is the quintessential bread-and-butter family sedan, and is far and away the best-selling car in its class. If you're looking for a car that can serve you and your family well for many years to come, the Corolla Altis is basically all the car that you need.

The Corolla Altis has forged its name over many generations thanks to its bulletproof reliability, and its simple engineering and fuss-free nature means that you don't have to worry too much about it if you give it the right maintenance and care. Its popularity means that spare parts are plentiful, and the Altis offers a fuss-free motoring experience in a car that is easy to maintain and easy to live with.

The Altis has a relative low OMV as compared to some other similar cars in its segment (see table below), so you don't lose as much in PARF value upon renewing the COE. And while the road tax for the Altis 1.6 may be slightly higher than the others, we reckon the maintenance cost of the Altis is enough to offset the extra road tax you pay over time.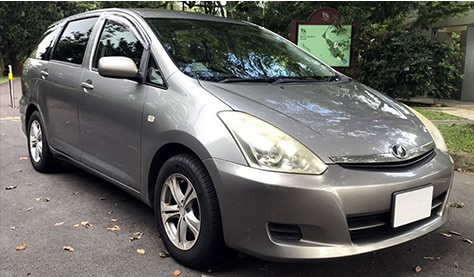 Multi-purpose vehicle
If you need a bit more room however, perhaps to ferry your grandparents or extended family, then you can also consider the Toyota Wish. Think of the Wish as a Corolla Altis but with the added practicality of seven seats.

Like the Corolla Altis, the Wish offers the same bulletproof engineering that Toyota is famous for. So you can be assured of a safe and reliable ride that can last you through your children's growing up years and beyond. The Wish is easy to repair and maintain, with plenty of spare parts available, giving you a problem-free family ride that should last you for a long time.

The Wish also has a lower OMV than some other similar MPVs on the market (see table below), so the PARF value lost is lower as well. And while the Wish 1.8 may incur a higher road tax rate than an equivalent Volkswagen Touran 1.4, the maintenance cost is likely to be lower over time after 10 years.

Compact Hatchback
For those who only need an affordable small car, the Honda Jazz should fit the bill nicely. Ideal for singles or young couples, the Jazz offers a practical package that is cheap to run and maintain. Low running costs allied with Japanese build quality and easy availability of spare parts means that the Jazz should be a decent car to own for those on a budget.

Its compact size means that the Jazz is easy to drive and park around town, but yet it is also extremely practical thanks to its clever packaging. Its tall body means that there is plenty of headroom for passengers, while the folding rear seats ensures that there is lots of space to accommodate your stuff should you need to carry home some furniture from Ikea.

As a small car, the Jazz's OMV is naturally low at around $14,000 or so, and as such you don't lose that much in PARF value at the end of 10 years. While other small cars like the Suzuki Swift and Mazda 2 have roughly around the same value and similar road tax rates after 10 years (see table), the Jazz feels like a bigger car in comparison to its rivals thanks to its unique design.

Performance car
For those seeking a perfect blend of performance and practicality, the Civic Type R is an excellent choice. The previous generation FD2 model is especially popular, thanks to its screaming VTEC engine that is paired to a practical four-door sedan body, giving enthusiasts the best of both worlds.

As a performance car, it is crucial that you give it the proper maintenance. But the Civic Type R's high-revving K20A engine is known to be relatively bulletproof if well taken care of, and spare parts should be widely available as it shares some components with a regular Civic sedan.

Do try to avoid highly modified examples if possible unless you know what has been changed exactly and whether it has any effect on the long term reliability of the car. If you manage to find a clean example that's been well-maintained though, then the Civic Type R is capable of rewarding the keen driving enthusiast for many years to come, without sacrificing too much in terms of everyday usability.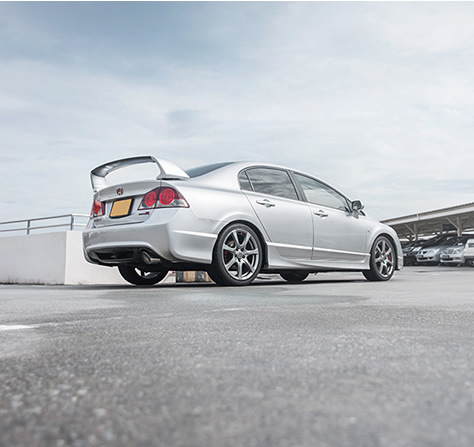 Classic car
The Mazda MX-5 makes for an ideal car for those looking for a fun drive on the weekends, without the worry of reliability issues. They are mostly well-engineered and hardy Japanese cars with few parts to go wrong, and spare parts should be relatively easy to obtain as there is a strong community of MX-5 owners who are willing to assist fellow owners with support.

The first-generation NA model, with its pop-up headlights and manual folding roof, is fast becoming rare in Singapore. This makes it an even more appealing candidate to renew its COE, as not only will you be driving a car that will become a one-of-a-kind head turner in the future, but you will also very likely see its value increase in years to come.

Think of it as a potential investment that you can drive around and have fun in every day. For any enthusiast, being able to hold on to a classic as iconic as the MX-5 should be well worth the outlay of renewing its COE.
sgCarMart Connect
offers a service that is able to assist you with your COE renewal loan application, through a hassle-free process. Just submit the relevant documents online to sgCarMart Connect, and approval for the loan will be processed within three working days. All procedures can be done online as long as the required documents are sent via fax or email.