When the Golf GT was introduced, it caused a bit of a stir in the driving community. It came with a revolutionary type of engine - one that was supercharged and turbocharged. Though it was no Lancia Delta S4 (and it wasn't meant to be), it still had enough kick to show other makes with up to 2.5 litres of capacity who's boss.
Driving Impressions (Amery Reuben)
Guess what? We've gone at it again. The last time, we had the Golf GT go up against a tuned, 200hp BMW 523i and a 2.5-litre, 170hp Fiat Stilo powerhouse. This time, we've assembled alongside the Jetta, an E90 BMW 323i. Obviously, this is not in the interests of whole car-to-car comparisons, but rather, to further test the validity of Volkswagen's claims - that is, the 1.4 twin-charged Jetta lives up to the likes of other 2.5-litre sedans.
The BMW 323i shares the same block as the 325i's 2,497cc inline-6. The main differences are that the former churns out 177bhp at 5800rpm and 230Nm worth of torque at 3500rpm instead of the 325i's 218bhp and 250Nm.
Potential customers of the Jetta 1.4 TSI might like to know that this VW's launch control sequence hasn't been eliminated despite the absence of steering mounted gearshift paddles. To activate, simply turn the ESP off, slot the gear lever into manual mode, hit the brakes and accelerator at the same time, and release the brake pedal once the tachometer reads between 3000-4000rpm.
The result? Not quite what you might expect. Loads of wheelspin, the inability to cope with 240Nm of torque that hits you at 1500rpm, a massive juddering of the car's rather stiff chassis, and a fair struggle for grip. Suddenly, we were looking at 2nd gear and 100km/h on the speedometer.
This happens in just over 8 seconds, and all this time, the rear-wheel driven BMW has barely managed to keep up, despite utter superiority in terms of grip. You see, the 323i with its trademark inline-6, is more linear in terms of power output. It doesn't shove you back into your seat like the VW would, and hence, the E90 almost always gets left behind at the lights.
Higher speeds tell a different story though. Above 200km/h, there's no replacement for displacement, and this is where the 323i comes into it's own. From then on, it slowly reels the Jetta into its grasp.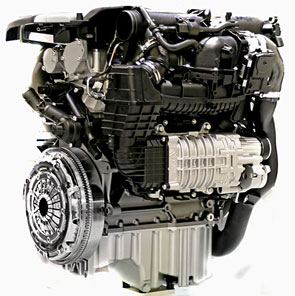 When it comes to driving feel, the BMW has it in terms of accurate steering work and 17 inch wheels, while the VW's rather disappointing 16 inch 205/55 profile tyres and relatively slack ratio-ed rack means that everything is more damped in nature.
However, both cars more or less match up in terms of performance when presented with a less than straight set of roads. Once you master the art of cornering in the TSI, it's a home run from then on. Meaning to say, you steer this Jetta and feel it through its chassis, rather than the (comparatively) numb wheel.
"Disappointing," however, is relative, considering the price tag of an automatic 323i, which buys you a 1.4 TSI Jetta with DSG, and enough spare change for fifteen to twenty years worth of petrol, assuming you hit the northern borders frequently. As far as raw performance data goes, this Vee-dub puts up a hard fight against the BMW, and that's where it matters most.
Going against the Giants
In fact, we're pretty sure that the Jetta will fight its Japanese rivals (in the same price bracket) such as the Mazda 6 2.5, Nissan Cefiro and Toyota Camry till they take a step back in surprise. Even matching them for fuel economy with its highly-efficient twincharged engine is no Herculean task - we managed to clock 745 km with one full tank. And we weren't even done yet as the digital information readout showed that we could get at least another 230 km out of what was left of its 55-litre tank. All this, despite the regular hard starts and rev-raising habits.
At one point, the trip computer showed that it was traveling 16.5 km for every one litre of that rather exorbitant fluid used. That isn't just impressive by "Conti car" standards, it's excellent fuel economy even by Toyota's standards.
So here you have a car that costs as much as luxury-level Toyotas and Nissans, boasts equal or better levels of practicality, then shames them by matching fuel economy and shrinking them rapidly in the rear view mirrors. Plus, being German-made, you can be assured that the next time you knock over a potted plant, you won't be needing to change your entire bumper.
It's reasonably priced, powerful, a sensible buy and it costs just S$96,400. Like we said, outrunning costlier and larger capacity cars while paying relatively miniscule road tax never felt so good.
This model is no longer being sold by local distributors
Engine Type
:
4-cylinders in-line 16-valves DOHC Turbocharged Supercharged
Horsepower
:
119kW (160 bhp) / 6000 rpm
Torque
:
240 Nm / 4750 rpm
Transmission
:
7-speed (A) DSG
Acceleration (0-100 km/h)
:
8.5sec
Fuel consumption
:
15.1 km/L
This model is no longer being sold by local distributors
Engine Type
:
6-cylinder in-line
Horsepower
:
142kW (191 bhp) / 5900 rpm
Torque
:
230 Nm / 3250 rpm
Transmission
:
6-speed (A)
Acceleration (0-100 km/h)
:
8.7sec
Fuel consumption
:
11.3 km/L