04 Jul 2012 | Text and Photos by Nicholas Low
Personification ensemble
The S5 cabriolet does more than allowing access to the skies, as we find out with the 2012 incarnation of the well-received model.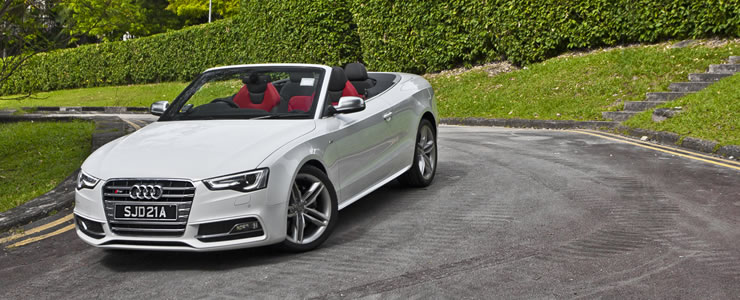 Cabriolets are cars that are bestowed with the special ability to shed their top when mood and clear skies converge. While Singapore is not exactly the best place for drop-top motoring, the pure allure of it is just too enticing, not to mention attention grabbing.

So be it for the exposure to the elements, or for a boost of egoism, the S5 Cabriolet seems to fit many bills - that is if footing them is never a wringer too tight on your finances.

The refreshed S5 takes on subtle exterior changes, with majority of the works in the underpinnings, all in the name of efficiency. We sample an eye-catching example to find out if it does more than the usual cabriolet.

Exterior

The facelifted S5 drop-top retains much of the clean, pure cabriolet design found on its well-received predecessor. However, tipping towards the other end of the debate, it may seem that the people at Audi have undertaken the strenuous task of changing everything but nothing at all. Take for instance, the close resemblance between the different A4 and A5 variants.
The most distinct aesthetic change has got to be the daytime-running LED - now in the form of a singular stripe taking on a more dimensional wedge shape. While other carmakers are busy incorporating the cult into their latest offering, there is little denying that Audi still makes one of the best-looking LEDs.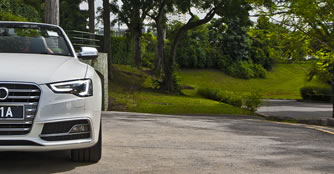 No denying the Ingolstadt marque is still the best in business for daytime-running LEDs.
Transmission
:
7-speed (A) S-tronic
Acceleration (0-100 km/h)
:
5.4sec