23 Jul 2012 | Text & Photos by Nicholas Low
Boxy Sensation
Diesel powerplant bridges the Voyager closer to real-world practicality.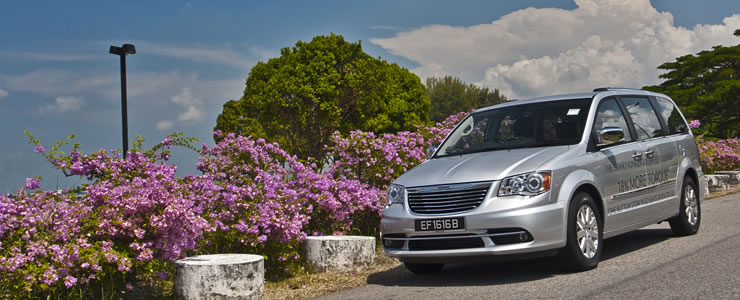 The year was 1983 - Chrysler group created the modern minivan, better known to us as MPV (Multi Purpose Vehicle), with the Voyager. Then under the 'Plymouth' badge, the firm demonstrated a new frontier for carmakers to compete on. Slowly but surely, the market is flooded with people carriers from almost all of the mainstream players in the industry - think Koreans, Japanese, and the Europeans.
As much as we like to associate box vans with dull, uncharismatic driving, inevitably giving them a bad name and thus an un-favoured image for the more discerning motorists, it is undisputable that nothing else is better suited for a road trip for seven.
Recently, the full-size MPV underwent a pivotal change in its drivetrain. Now featuring a 2.8-litre turbo-diesel, it should see to smiles on tree-huggers; bang-for-buck-inclined individuals alike.
Exterior
Similar in every aspect to its petrol-driven stablemate, the Voyager ditches the rounded overalls found on the previous generation to take on a more angular outlook.
Diesel Voyager retains looks from its petrol-driven brethren - more angular in most aspects compared to its predecessor
The boxy outlines have somehow etched into the design cues of the people at the American marque - with more of its latter offerings taking on similar forms (think the new 300C). While the Voyager can't be said to hold the same charisma as its popular sedan sibling, one simply cannot negate the sheer size of the MPV. The imposing stance is certainly one of the key trademarks of the Voyager.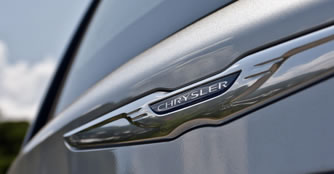 Latest Grand Voyager first to bear the new corporate badge
Engine Type
:
4-cylinder 16-valves Turbocharged
Transmission
:
6-speed (A)
Acceleration (0-100 km/h)
:
12.8sec