15 Aug 2013 | Text by Regan Ong, Photos by Low Fai Ming | Category: Car Ownership Advice
Kumho ECSTA HM KH31 blends high-end design, advanced manufacturing technologies and ultimate performance to meet requirements of modern passenger cars.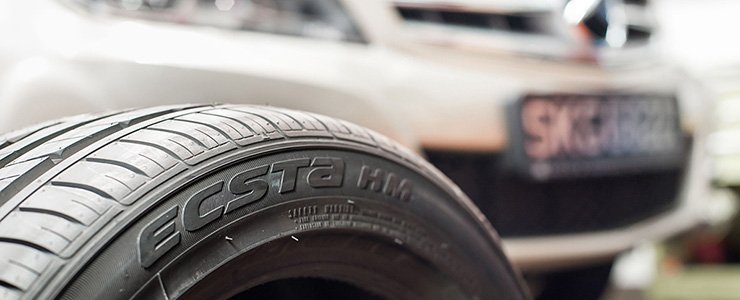 Tyres are arguably one of the most important components on your vehicle. They are, however, among the least understood features.

No matter how good an engine your car has, how good it has been constructed, what basic speed and acceleration it has, in the end, it all comes down to tyres and how they can alter your car's performance on the road.

A vehicle's tyres are its sole contact with the road, just like our shoes. You need a good pair of shoes with good support so that you feel comfortable walking around.


Similarly, every car needs a good set of tyres to deliver optimum performance, provide excellent comfort and most importantly, ensure first-class safety of everyone on board.

Kumho Tires

The history of Kumho Tires, formerly known as Samyang Tires, began in September 1960. In those days, the automobile industry was at a primitive stage, as were auto parts industries like the tyre industry.

As a result, production of tyres were only limited to 20 a day because of backward technology and a shortage of facilities.

Fast forward, Kumho Tires now designs, produces and exports world-class tyres in eight manufacturing facilities around the world together with a vast network of sales organisations.

The company's main products include various automobile tyres and tubes used in sedans, SUVs, trucks, buses, industrial vehicles and even aircrafts. Kumho Tires also provides racing tyres for circuit or rally competitions.


Kumho ECSTA HM KH31 Tyre

One good tyre is the KH31 from Kumho's ECSTA HM range. Its predecessor, the KH11, was equally very successful, but the updated KH31 boasts Kumho's next generation high performance tread compound technology for excellent handling and hydroplaning resistance.

This attractive looking tyre is designed to provide a new level of balanced performance for higher powered sedans.The modern and distinctive sidewall design features solid lettering and a comb shaped saw-like band. The KH31 is available in a range of sizes from 15-inch to 18-inch.


Not a member?

Sign Up

here.

Find other car-related items in sgCarStore now!
Related Categories
Recommended Merchants(View all)

Shell Autoserv provides a one-stop solution with a comprehensive range of automotive products and services.
We have a strong commitment to safety, quality, customer satisfaction and integrity. We will go extra mile to guarantee your vehicles are safe and you