This flagship model of the premium TURANZA line, promises the experience of "First Class Comfort" developed through Bridgestone's cutting-edge tyre technologies, taking passengers on a journey to the ultimate level of premium comfort, superior quietness, and assured confidence.


Exceptionally Smooth Ride


GR-100 is the latest Bridgestone product which provides superior degree of comfort, featuring advanced technologies and decades of accumulated R&D to complement the performance of world-class luxury sedans for your smooth driving experience.
Asymmetrical Pattern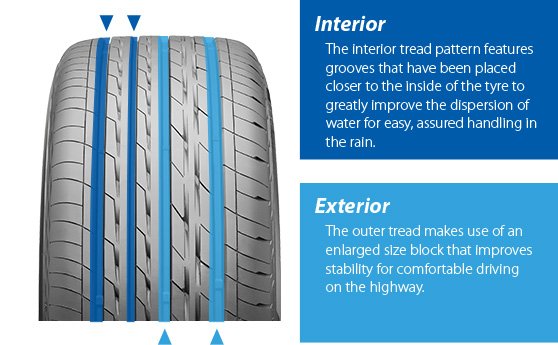 Asymmetrical Sidewalls


By changing the shape of the sidewalls on the GR-100, you can enjoy outstanding straight-line travelling dynamics. The asymmetric design also suppresses the lateral forces caused by uneven or undulating roads, so what you feel behind the wheel is comfort and confidence.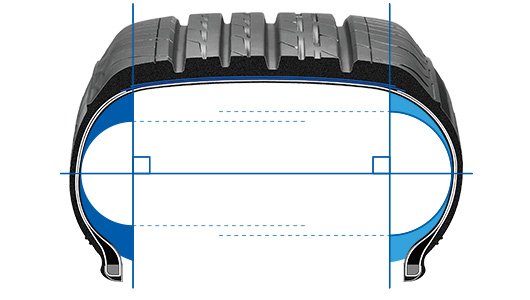 Superior Quietness


To produce GR-100, the most advanced noise-reducing tyre comes in a two-faceted approach. First, development of new technologies to minimise the production of noise and then by implementing ways to minimise the transmission of noise into the cabin. The ride will be more enjoyable with low noise disturbance.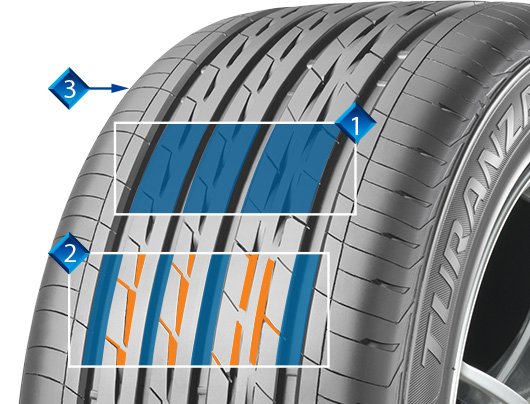 Silent AC Block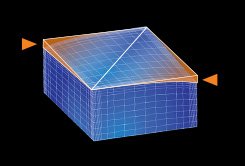 The Silent AC Block features a rounded 3D design that optimises contact with the road to minimise noise production. This feature remains effective as the tyres wear.
3D Helmholtz Resonator


The newly developed 3D Helmholtz Resonator is more compact than previous systems, allowing for the placement of additional resonators on all four grooves to dissipate air pressure for a truly quiet, comfortable...
Read more [+]
Our tyres are manufactured in many countries under the strictest quality control and every Bridgestone tyre comes with a five-year warranty against manufacturer defects from the date-of-manufacture. Bridgestone Tyres Sales Singapore Pte Ltd assures that tyres sold in Singapore are suitable for local roads and climate conditions.

At Bridgestone, we strive to provide the best service to our customers. Therefore, our authorised dealers undergo frequent trainings and adhere to recommended procedures for your tyre installation.
| | |
| --- | --- |
| Very comfortable and reliable touring ty... | |

My car was factory fitted with Conti Sport Contact 5 and it was way too noisy which forced me to swap out the tyres for a quieter set. Search for review and was quite positive about the GR100. Spend about $...

Read More »

Have gotten this set of tyres to replace worn out ones. Been using it for about 10 months. Up to date, I am very happy with this replacement. Low road noise and delivery reasonable level of handling and control...

Read More »

| | |
| --- | --- |
| Quiet and good comfortable tyres | |

Was debating whether to change to GR100 or the new Potenza RE003 which is surprisingly cheaper. Decided to go with GR100 for the comfort/lesser noise as also had good experiences with GR80 & 90 before. Much ...

Read More »

| | |
| --- | --- |
| Contributing my tyre review | |

Upgraded from GR 90 to this in May, pretty expensive, maybe cause still quite new in the market. Performance wise for the tyre is definitely better than the GR 90. Really much more comfort during drive, wet and...

Read More »
| | |
| --- | --- |
| | Merchant Ratings: |
Teh Guan Trading

Address
:
22 Woodlands Link #01-17/18 Woodlands East Industrial Estate (map)
Phone
:
67557727

C&Y Auto

Address
:
53 Ubi Avenue 1 #01-28 (map)
Phone
:
67445176