Enjoy BlackVue's parking mode with Power Magic Pro. It will automatically cuts off the power to BlackVue when voltage of car battery drops below the threshold voltage setting or the timer had lapsed (whichever comes first). The design allows the unit to be installed neatly, normally below the dashboard and without exposing any of the cable. The switch allows you to enable or disable the parking mode with ease.
Power your BlackVue in Parking mode
​Power solutions for BlackVue with Power Magic Pro or Cellink B Battery
Rest easy, knowing that your car is being monitored while you are away
BlackVue dashcams automatically switches to Parking Mode to monitor your parked vehicle, but only writes to the memory card when motion or impact detected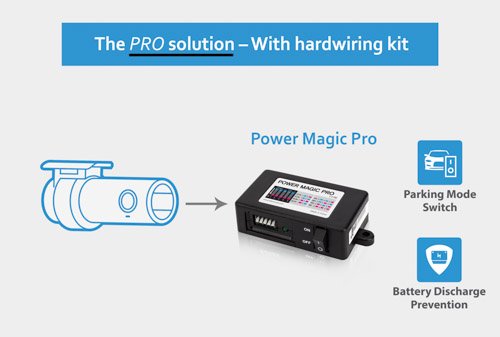 Using Car Battery Power
​Power Magic Pro requires power from car battery and connection is tapped from fuse box / fuse panel. All connection is protected with safety fuse.
You need to use Cellink B battery option instead for parking mode if
​1) Power connection is only permits from cigar jack socket and not from fuse panel
2) Prefer not to use power from car battery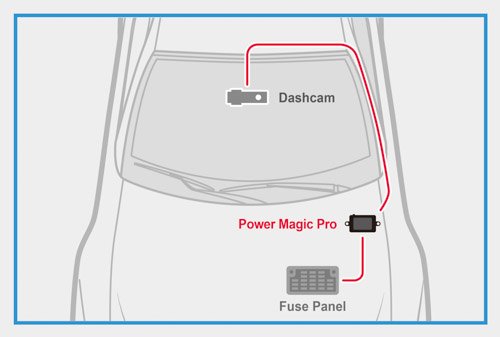 Neat Installation
Typically, the Power Magic Pro is located below the dashboard, accessible by user to perform the settings or control the parking mode.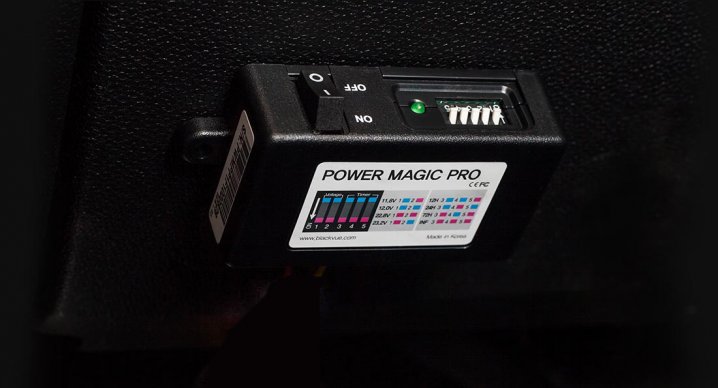 Full control
​Switches for easy control:
Parking mode
Voltage cut-off
Timer cut-off

Parking Mode Switch
​
Parking Mode Switch ON: Power Magic Pro supplies your BlackVue with power even if the ignition of the vehicle is turned off, until it reaches voltage cut-off or timeout value


Parking Mode Switch OFF...
Read more [+]
| | |
| --- | --- |
| | Purchase from local authorised dealers to enjoy the product warranty against manufacturing defects for 12 months. Warranty period for battery and memory are 6 months and 3 months respectively. Terms and conditions apply. |
| | |
| --- | --- |
| Not reliable .. but features are good | |

I had power magic installed previously and it didn't work for long. Only after 2 weeks of usage, the device was faulty and didn't work anymore. I am not sure how many of you people out there were happy with t...

Read More »

I bought this product and so far it has performed all the advertised functions without a hitch! You need to know your way around your vehicles electrical system to wire this up though. In my Mercedes there is ...

Read More »

| | |
| --- | --- |
| Not compatible with all cars. | |

I had this installed together with Blackvue Cam. However, I am unable to test its true potential. Before the device got a chance to cut off the power, my BMW CPU cut off from the main since it was detecti...

Read More »

| | |
| --- | --- |
| Awesome, high quality video recorder! | |

After several accidents in which I had not much evidence to support my claim, I went ahead to get a high quality video recorder, and this BlackVue Power Magic PRO had cleared my doubts. During the day, it recor...

Read More »
| | |
| --- | --- |
| | Merchant Ratings: |