This car has been nominated as best Premium Compact SUV

Vote for this car now!
Volvo XC60 Mild Hybrid B6 R-Design (A) Facelift Review
Desmond Chan | 14 Oct 2021 | Volvo Reviews
Ample improvements to the XC60, including a more refined, intuitive interior and a smooth mild hybrid powertrain, make for a sublimely comfortable family SUV.
Facelift (What's New)
Refreshed exterior design with sleek new bumpers
Updated Android-powered infotainment system with Google Assistant
Second generation progress driver display
Simplified cabin controls for more intuitive operation
New mild-hybrid powertrain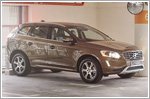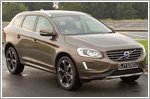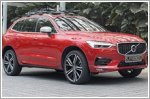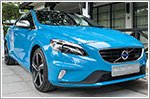 Topic Title
Replies
Last Action
2022 Volvo XC60
64
16-Mar-2023
2017 - 2021 2nd Generation Volvo XC60
311
26-Jul-2022
2014 Volvo S60, V60, XC60, V70, XC70 and S80 facelifts
49
28-Oct-2018
Any XC60 Owners out there
105
08-Oct-2018
Lexus RX200t vs GLC vs XC60
115
18-Sep-2017
Volvo event car sales : XC60 & V60
30
29-May-2017
2.0 SUV: X3, Q3, Evoque, or XC60
27
06-Sep-2013
2.0 SUV: X3, Q3, Evoque, or XC60
9
04-Sep-2013
Evoque or Q5 or X3 or XC60/90
33
08-Sep-2011
Anyone selling their XC60?
2
04-Apr-2011
X3 or Q5 or Saab 9-4x or XC60
58
03-Apr-2011
Volvo XC60
3
29-Nov-2010
Volvo XC60!!!
55
30-Mar-2009
Share your thoughts on Telegram

Above discussions are extracted from mycarforum.com
You may login to Mycarforum using your Sgcarmart username & password.