Get the dealers selling the Audi A5 Cabriolet 2013 to contact me with their best deals.
14km/L
225bhp
Showing 1 dealers selling this Audi A5 Cabriolet 2013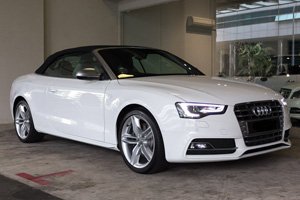 Audi A5 Cabriolet 2013
3 stars - based on 1 reviews

| | |
| --- | --- |
| Nice Car but beware of the problems afte... | |
The car looks sleek and handles well. Pick up is nifty but like any convertible the suspension is hard and low. Beware of humps. Cost or repairs start to mount after 100,000 km. Engine mountings, oil and water pumps, gearbox overhaul, plugs and coils replacements and finally at 133,000 km the engine needed to be overhaul. Checked with the mechanic and he said that its a quite common for Audi engines to have worn piston rings at 133,000 km.
Read More »


Topic Title
Replies
Last Action