Past Car
Models no longer being sold by local distributors.
Model unavailable since Jun 2021
Distributor
Hotline
Built in
Pricelist
10-Jun Pricelist
| | | |
| --- | --- | --- |
| $1,200,000 (Feb 2013) | | |

6.8km/L
506bhp
8-speed (A) ZF

| | | |
| --- | --- | --- |
| - | | |

6.6km/L
505bhp
8-speed (A) ZF

| | | |
| --- | --- | --- |
| - | | |

6.7km/L
530bhp
8-speed (A) ZF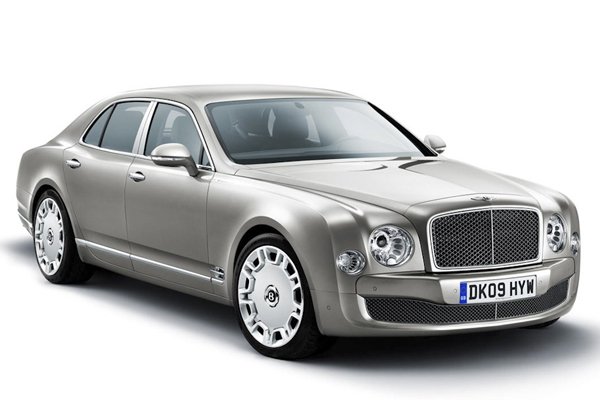 Bentley Mulsanne
4 stars - based on 1 reviews

| | |
| --- | --- |
| | A brilliant Bentley, but not a pretty one. Get over the looks and you will find ... |
Don't like the looks? Get inside and have your indignation assuaged by last-century opulence punctuated by decent slabs of sharp 21st-century technology. It may have what looks like a latest-gen Audi satnav, modern frigid zoned aircon and a Naim 2,200-watt, 20-speaker audio system, but the Mulsanne still manages to be nothing other than a Bentley. The Mulsanne can do fast with the best of them. Quite startlingly fast, actually. The raw numbers are 0-62mph in about 5.3 seconds, and an unlimited 184mph top end, but the delivery is pure Bentley and something to treasure. This car doesn't rev so much as bellow, accelerate so much as fall up the road. The venerable 6.75-litre V8 twin turbo warbles away producing 505bhp at 4,200rpm and 752lb ft from an idle 1,750rpm. The Mulsanne accelerates in a very defined way. A very Bentley way. It's like a very modern Arnage. The steering allows a linearity of input that means you can place the Mulsanne exactly where you want it on the road. You can also see the edges of the bonnet and the ends of things, meaning that although this is still a mighty big car, it's also quite an easy one to thread through the real world. It might be big, but it's not difficult.
Read More »


Topic Title
Replies
Last Action