Get the dealers selling the Mazda MX-5 to contact me with their best deals.
n/a
129bhp
Showing 1 dealers selling this Mazda MX-5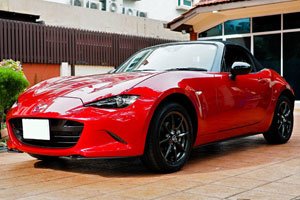 Mazda MX-5
4 stars - based on 4 reviews
Car Review - Mazda MX-5 2.0 (M)
The Mazda MX-5 has become one of the world's best-selling two-seater sports car in the market. Can the fourth generation fill the big shoes? Julian finds out...

Topic Title
Replies
Last Action