› Go To Picture Gallery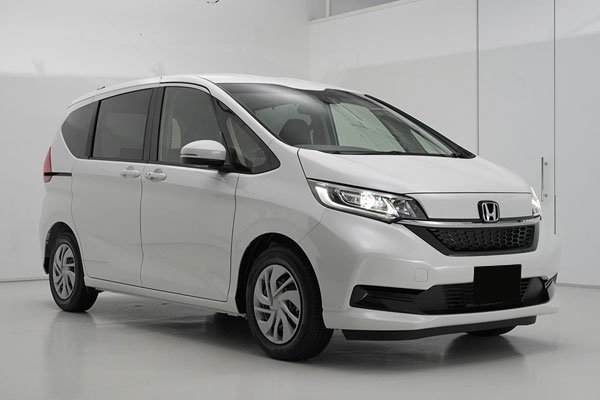 | | | |
| --- | --- | --- |
| | Sold by | |
| | Built in | Japan (launched 2016, facelifted Jan-2023) |
| | Variants | |
| | User Ratings | |
We have some dealers currently running very good deals on the Honda Freed. Get them to contact you directly with more info.
21.6km/L
124bhp

21.6km/L
124bhp

21.6km/L
124bhp

21.6km/L
124bhp
Tel: 64682200

Tel: 66352822 / 98678407

Tel: 65709482 / 88691179
Tel: 64731119 / 92261119

Tel: 65700007 / 96196637

Tel: 63974080 / 91156750
Tel: 69934095 / 90175998

Tel: 62513352 / 97696000

Tel: 64673300 / 64673300
Showing 9 dealers selling this Honda Freed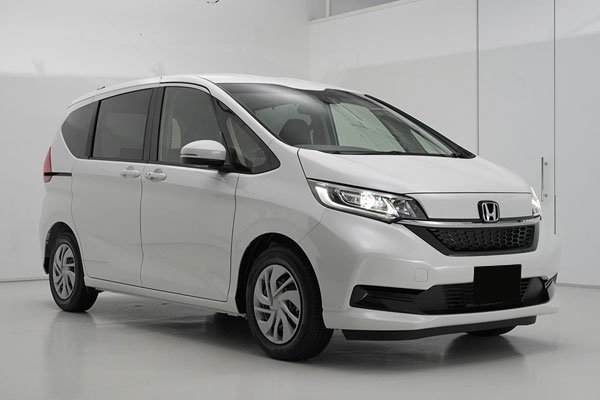 Honda Freed
4 stars - based on 3 reviews

---
| | |
| --- | --- |
| | 2022 Honda CVT 1.5G 7 Seater Sensing(Facelift Japan model). ` |
I drove 2008 a Japan model Honda Freed CVT 1.5 and renewed the COE for 5 years. And now I feel that I need to trade in for a new car. Who says Honda CVT can't last. I have driven the car for 13 years and the CVT is still going strong. And I abuse it by putting it to Neutral in traffic lights every time and the regular reverse every time I'm doing parking. The key to a long-lasting CVT transmission is regular maintenance. For the 1st 10 years, I change to the original Honda Japan CVT oil every 40K mileage and after 10 years I change it every 20K. And base on that experience describe I decided to stick to the same model a 2022 Honda CVT 1.5G non Hybrid because it's a tad cheaper. My oh my I'm not regretting my decision on the newer model, it's more powerful than my old Freed and definitely beats the Toyota Sienta anytime in power, BHP and of course the looks. Sorry Sienta guys the car really looks like a frog to me so I forgo the Sienta alone just by the looks. Suspension is not the best of course but reasonable enough not to shake you up, to me it's better suspension than Honda Vezel which felt like you're sitting in a wooden car hard and jumpy. I'm intrigued by the Sensing technology so awesome feels like an Autopilot car detects the road lane, sensing the car in front accelerates and deaccelerates by itself to maintain the speed without you even touching the brake and accelerator. So whenever I feel like having fun I'll engage the Sensing. It's not necessary of course but the 2022 model comes in standard. Seat spacing is more spacious than the old 2008 Freed, it's bigger even in the 2 rear seats. Overall I love the car to ferry my family around safely. Not regret it even though I have to pay the high COE.
Read More »
| | |
| --- | --- |
| | Very worthwhile MPV for family oriented people! ` |
Was looking for an MPV to replace my old sedan. Budget was below $100k. Checked out Sienta, Freed and Wish. The Wish was a bit too low and does not have sliding doors, more expensive than Sienta and Freed also. The Sienta, although very similar to the Freed, has alot less space vertically and width wise. Therefore, i decided on the FREED because there is so much more space and has sliding doors. When adjusted properly, all 7 seats can seat even adults, but probably all under 175cm to be really comfortable. The ride is heavy thus very stable. Only issue is that there is no rear air con. Petrol consumption average of 15-16 km/l. Although the specs mentioned the fuel tank is only 36 L, i manage to pump up to 43L. And it can take you about 650km to 700km, non-hybrid mind you. 70% Expressway usage
Read More »
| | |
| --- | --- |
| | Good value to chooice for family ` |
Internal space is better than Sienta. Confort control when driving. 1.5G non-hybrid is 1 side auto silding door only. If you have enough money recomend to choose the hybird one. The motor only 1500cc, cheep but when starting will feel no power to acc. Totally, it's a good choice for limited budget family.
Read More »


| | | |
| --- | --- | --- |
| Topic Title | Replies | Last Action |