| | | |
| --- | --- | --- |
| | Sold by | Trust Motoring |
| | Hotline | 93666621 / 82986966 / 64723025 |
| | Address | 24 Leng Kee Road Leng Kee Autopoint #03-01 |
| | Built in | Japan (launched 2013) |
| | Variants | |
-
19.6km/L
98bhp
Trust Motoring
Tel: 93666621 / 82986966 / 64723025
Updated: 15-Jul-2019

2 bid guaranteed COE without top-ups.


100% Loan for Personal and Private Hire Owners! Clearance sale! Ready stocks in various colours available. Over 15 units VAC-cert ready for a better peace of mind! Guaranteed Delivery! Contact me directly with more info.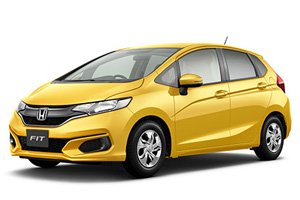 Honda Fit Trust Motoring Edition
3.5 stars - based on 6 reviews

| | |
| --- | --- |
| The car that I did not expect to buy | |

I have rented the previous versions of Fit/Jazz for countless times. I have also also owned Vios and CX-3 in the past. Was shopping for a car to replace my CX-3 due to growing family, and i needed to put in a baby car seat (rear space too cramped in CX-3). Came across the Fit when sending my car for servicing. Driving one now close to 4 months and loving it. Just need to remind myself not to be a heavy footer as CVT gearbox is slow to react. Managed average FC of 20-22km/l, which is higher than the advertised FC of 19.6km/l.
Read More »

| | |
| --- | --- |
| Improvement over the first Generation | |

I drove a 2008 1st Generation Jazz, prior to that a Skoda Roomster and a Honda Civic (ES05), when I first drove the Jazz I was amazed at the interior space and the engine response.... The 3rd Gen amazes me more, I do not feel like I am in a compact car ( I am a rather fat guy). The car suits my needs, carry my family around and frugal when do my work.
Read More »


Topic Title
Replies
Last Action