We have some dealers currently running very good deals on the Mercedes-Benz CLA-Class Coupe. Get them to contact you directly with more info.
14.9km/L
221bhp
17km/L
134bhp
17km/L
134bhp
17km/L
134bhp
17km/L
161bhp
17km/L
161bhp
17km/L
161bhp
17km/L
161bhp
14.9km/L
221bhp
12.6km/L
302bhp
12.6km/L
302bhp
11.6km/L
416bhp
11.6km/L
416bhp
Some of our dealers have Ready Stock vehicles that have cleared all LTA paperwork and ready to be registered immediately.

This has been verified by sgCarMart with the VITAS Approval Code(VAC) issued by LTA

» View all the Mercedes-Benz CLA-Class Coupe that are Ready Stock.
Tel: 64740566 / 97806972

Tel: 97616452

Tel: 63421608 / 98488288
Tel: 67439933 / 81453288

Tel: 63974080 / 81278060

Tel: 68422222 / 97966622
Showing 9 out of 47 dealers selling this Mercedes-Benz CLA-Class Coupe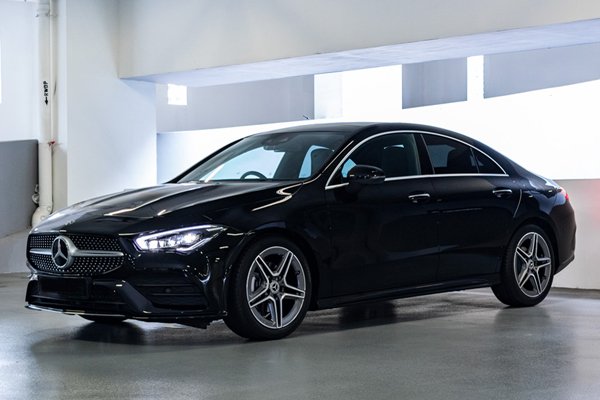 Mercedes-Benz CLA-Class Coupe
3.5 stars - based on 1 reviews



Test drive the new CLA 200. Compared to the previous model, this model not only looks better, the engine performance is also better. The car is torquey from the moment you step on the accclerator. If you are looking for a refined car that accelerates linearly, this will not be for you. It surges ahead when you step on the accelerator, feels like driving a Japanese turbo car. I tried it on n both comfort and sports mode, both present the same "Unrefinment" Of a merc. Power delivery is much better than the previous model. Could not try long distance acceleration, but I doubt it can hold the power at high rev with its small engine. Sound insulation is good from blocking sound from outside, but the engine noisy protrudes into the cabin, it has this raspy growl, much like a Honda Civic 1.5t. Features wise, it does not have bsd, navigation maps and 360 camera, considering the price tag of 188k, it's a bit expensive without some of those features besides having the Mercedes new mbux.
Read More »