| | | |
| --- | --- | --- |
| | Sold by | Leco Auto |
| | Hotline | 68460020 |
| | Address | 61 Ubi Ave 2 #01-05 Automobile Megamart |
| | Built in | Japan (launched 2021) |
| | Variants | |
20km/L
143bhp
20km/L
143bhp
| | |
| --- | --- |
| - | 2.0 e-HEV Absolute 7-Seater (A) |

$182,800


4 bid guaranteed COE without top-ups.


2021 Honda Odyssey. Dubbed as the ultimate people carrier! Visit us and be amazed at the well-thought about features of the car. Sit your family comfortably in style! Guaranteed COE and delivery. Stocks available in various colors and trims. Contact me directly with more info.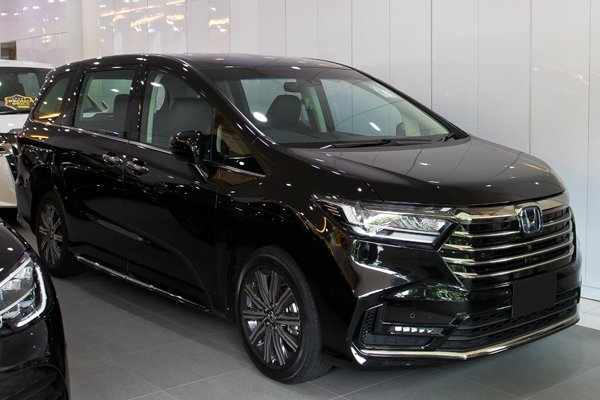 Honda Odyssey Leco Edition
4 stars - based on 3 reviews


| | |
| --- | --- |
| | Large, reliable people hauler |
This new Odyssey although looks better than before, is still just a facelift. The Odyssey has remained the same for quite some time with multiple facelifts, Honda should come up with an entirely new model soon. Overall it is quite a nice drive, handles quite nicely for such a big car, but the engine feels quite strained even though it is quite a large capacity. This might be due to it being non turbo. The interior of this car is also very similar to the older pre facelift model, only the top half of the dashbaord has been updated. But it is quite spacious inside and you can fold down the last row seats to get flat floor, vbery handy.
Read More »
| | |
| --- | --- |
| | Good Japanese MPV for fetching family out |
The big grille on this new Honda Odyssey looks very fierce, in fact the whole front looks different from last time, it is only when I saw the side profile then I noticed it is a facelift version, not a totally new car. Honda did quite a big change for this facelift, inside, the dashboard, meter and center screen has been upgraded. It has all the features you expect in new cars like Android Auto. It is very spacious inside, but if you use the third row seats, there is not much space left for cargo.
Read More »
| | |
| --- | --- |
| | Nothing like a Japanese MPV |
If you're looking for a luxury SUV with AD backing the Odyssey is really a good choice. And this new facelift really makes it a little more unique and puts up a proper fight against the Toyota luxury MPV twins the Alphard and Vellfire.
Read More »


Topic Title
Replies
Last Action