Past Car
Models no longer being sold by local distributors.
Model unavailable since Oct 2019
Car Review - Toyota Wish 1.8 X (A)
20 Aug 2009 | Toyota Reviews
Toyota does a second take on one of Singapore's favourite MPVs. It promises better comfort, safety and performance. But will it replicate the same cult-like status as its predecessor?



Consumer Reviews of Toyota Wish

OVERALL RATING
35 Reviewers
3.5 out of 5

Comfort
3.5/5
Reliability
4/5
Handling
3.5/5
Features
3.5/5
Exterior Styling
3.5/5
Interior Design
3/5
Value for money
4/5
Engine Performance
4/5
31 out of 35 (88.6%) reviewers said they would recommend this vehicle to a friend.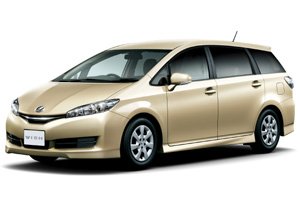 Toyota Wish
3.5 stars - based on 35 reviews