---
Germany carmaker Opel officially opened its door to the local public under its new dealership - Auto Germany Pte. Ltd.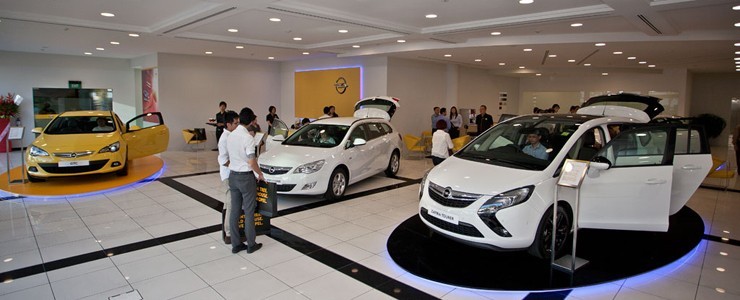 Amidst much anticipation, Opel is back on our local motoring map with vengeance. Under its new dealership – Auto Germany, Opel has launched three new models, namely the Astra Sports Tourer, Zafira Tourer, and the all-new Astra GTC.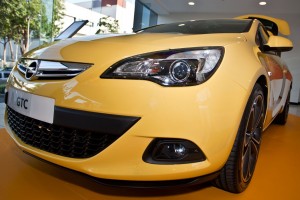 Astra GTC
All set the take the sporting identity of the German carmaker to a new level, the Opel GTC combines bold, modern aesthetics with proven sporting dynamic. Short form for Gran Turismo Compact, The three-door coupe features a 1.4-litre force-fed engine with specially designed HiPerStrut front suspension system to negate the effects of torque-steer. Coupled with Watt's link rear suspension, the GTC promises a dynamic driving experience, without compromising on comfort.
Astra Sports Tourer
The Astra Sports Tourer is a five-door wagon – an extension of the Astra hatchback, thus offering more practicality in terms of interior spacing, and combining it with the sleek and elegant outlook of the Astra. The wagon retains the characteristic silhouette, with the extended rump well integrated to portray an elegant outlook. Highlighting the sporting essence are the sports seats, which are ergonomically designed for comfort and support, yet looking the bit.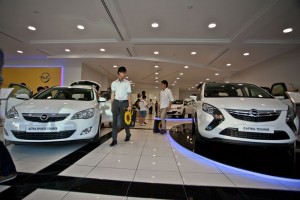 Zafira Tourer
The biggest of the trio is the Zafira MPV, which packs a 1.4-litreturbo-charged powerplant to handle needs of the daily commute, without taking a toll on your wallet with the taxes. The 'boomerang' style front headlamps are ought to make a statement by itself, giving the MPV a distinctive outlook. Together with the steep-raked windscreen, the Zafira portrays a sleek, aerodynamic profile which makes it stand out from the rest of the competition.


Technical SpecificationsGTC 1.4A Turbo
Engine & Performance

Type: 4-Cylinder 16V
Displacement: 1,362cc
Max Power (bhp): 140 @ 4,900 - 6,000 rpm
Max Torque (Nm): 200 @ 1,850 – 4,900 rpm
Acceleration (0-100km/h): 10.3s
Dimensions

Length (mm): 4,466
Width (mm): 1,840
Height (mm): 1,489
Zafira Tourer
Engine & Performance

Type: 4-Cylinder 16V
Displacement: 1,362cc
Max Power (bhp): 140 @ 4,900 - 6,000 rpm
Max Torque (Nm): 200 @ 1,850 – 4,900 rpm
Acceleration (0-100km/h): 10.9s
Dimensions

Length (mm): 4,656
Width (mm): 1,884
Height (mm): 1,685
Astra Sports Tourer
Engine & Performance

Type: 4-Cylinder 16V
Displacement: 1,362cc
Max Power (bhp): 140 @ 4,900 - 6,000 rpm
Max Torque (Nm): 200 @ 1,850 – 4,900 rpm
Acceleration (0-100km/h): 10.8s
Dimensions

Length (mm): 4,698
Width (mm): 1,814
Height (mm): 1,535