---
COE prices in the first bidding exercise for May remained mostly unchanged, with marginal rises for Categories A and E, and a small drop for Category B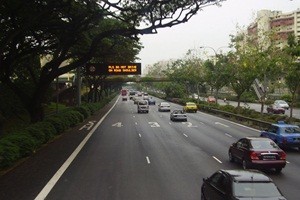 Category B COEs, for cars of engine capacities above 1600cc, went down by $790 to end the bidding at $56,011. This is a 1.4% increase from the previous exercise last month.
Category A COEs, for cars of engine capacities of 1600cc and below, and taxis, saw an increase by the same amount, going up by $790 to end the tender at $44,790. This is a 1.8% increase from the earlier bidding in April.
COEs for the Category E Open segment went up by $489 to end the day at $56,490, a 0.9% decrease from the previous bidding.
The biggest fall came in Category D, for commercial vehicles. Cat D COEs went down by $2,011, to $21,889. This amounts to an 8.4% decrease over the previous bidding exercise in April.
Some dealers said the general election did not have much impact on buying sentiments since there was only marginal fluctuation in COE premiums for all categories.
Chin Kee Min, Senior Manager for KIA and Mitsubishi Operations, said: "Most probably the impact has not been very significant. What would have been more significant, would have been the two long weekends that we just went through. So a lot of people are actually travelling and were out of the country. So that might have been a slightly quieter market, these two weekends."
He added: "I think you will see that the Cat B cars are basically quite stable. I think we estimate that unless there is a major re-adjustment in the government policy, it should remain stable...maybe it will fluctuate by a few thousand, but to us that is considered very stable for big cars.
"In August, there is due to be a possible adjustment in the number of the quota again because that is the review period. So that would be actually the major thing that affects the supply of COEs and therefore, the prices."