---
Saab has announced the signing of a non-binding memorandum of understanding with two Chinese firms, Pang Da Automobile and Zhejiang Youngman Lotus Automobile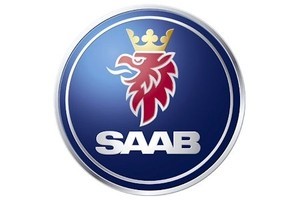 The memorandum of understanding between Saab Automobile, Pang Da Automobile Trade Co., Ltd (Pang Da) and Zhejiang Youngman Lotus Automobile Co., Ltd. (Youngman) could see Saab being majority controlled by the Chinese firms. Saab had previously agreed another deal with Chinese-based Hawtai Automobile, but the agreement fell through.
Saab said the new MOU includes an investment of around €245 million (US$355 million) as well as a strategic alliance consisting of a three partite distribution joint venture and a tripartite manufacturing joint venture for Saab-branded and child brand vehicles in China.
Under the proposed deal, Youngman will take a 29.9 % interest in Saab's parent company Spyker for €136 million at €4.19 per share and have the right to nominate up to two members on the supervisory board of Spyker. Pang Da Automobile, meanwhile, will increase its investment in Saab to €109 million, having previously invested €65 million for a 24 per cent stake in Spyker.
As with Youngman, Pang Da Automobile will also have the right to nominate up to two members on the supervisory board. Saab had already agreed a deal with Pang Da last month, which will see the Chinese company purchase €30 million worth of cars from the Swedish carmaker, with an additional €15 million coming later.
Victor Muller, CEO of Spyker and Saab Automobile said: "Having entered the MOU on May 16 with Pang Da, we collectively immediately set out to identify the most suitable (manufacturing) partner to join Saab and our joint ventures. We are convinced that Youngman represents all the qualities required to make Saab and the joint ventures a success. This MOU not only shows the belief of Pang Da and Youngman in our products for the Chinese market, it also is a step that significantly strengthens Saab's financial position and would secure the mid and long term financing of Saab Automobile. Both Pang Da and Youngman have demonstrated a similar entrepreneurial mind-set as we have which we feel will be instrumental to establish Saab's presence in China. I am very confident that based on their experience, proven skills, their ability to move quickly and their financial strength, we found the partners that are best suited to fully explore Saab's potential in China."
Mr Pang Qinghua, CEO of Pang Da, said: "Since our visit to Saab Automobile in Sweden we are even more convinced of the potential of Saab in the global market and the Chinese market, the number one market in the world, in particular and we intend to fully explore it. Not only are we impressed with the current and future product line up that is very well suited to the needs of the Chinese market but we are particularly impressed by their design, engineering and manufacturing skills."
Mr Pang Qingnian, CEO of Youngman said:
"We have been in contact with Saab Automobile for quite some time and we are very pleased to have reached an agreement with both Pang Da and Saab. We feel that Saab as a premium European brand appeals strongly to the taste and preferences of the Chinese customer who is looking for top quality vehicles with the highest levels of safety, driving pleasure and comfort and an unmistakable design language. Youngman is an automobile industrial group that produces and sells Youngman branded motor cars, MAN brand heavy type trucks and automobile spare parts. Our Manufacturing facilities are state of the art and are exactly tailored to build Saab vehicles at the highest quality standards. We look forward to a long lasting and successful relationship with Saab Automobile and Pang Da both in China as well globally through our investment in Saab."
Source: Saab