---
Swedish carmaker Saab's problems continue as the company has announced that it will not be present at the upcoming Frankfurt Motor Show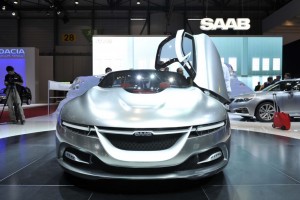 Saab has been struggling to pay its suppliers for a few months now, and even delayed payments to its white-collar workers in July. As a result, the company halted production at its Trollhättan factory in April and May, before briefly resuming, only to stop once again on June 8 and has yet to restart. The carmaker's financial woes have now forced it to withdraw from the Frankfurt Motor Show in September.
"Presence at the show requires resources that Saab is currently allocating towards the restart of production in Trollhattan," said a posting on the Swedish firm's official blog. "Whilst it would be desirable to be at the show to help further Saab's global presence, it is not considered an appropriate use of resources at this time."
Saab is reportedly due to pay two suppliers US$620,000 by this week, otherwise Sweden's Debt Enforcement Agency will be forced to start a collection process against the automaker. The two suppliers are Kongsberg Automotive AB, a Norwegian car seat parts manufacturer, and Infotiv AB, a Gothenburg, Sweden-based consulting firm.
"The collection process that may start tomorrow would include investigating Saab's bank accounts and potentially also other assets," Hans Ryberg, a division chief at the state agency said. Eric Geers, a Saab spokesman, said, "We're of course totally aware of this situation with the collection agency, but I can't comment on what we're going to do."