Land Rover has declared that the current Defender will remain on sale until at least 2017, despite the impending arrival of a new version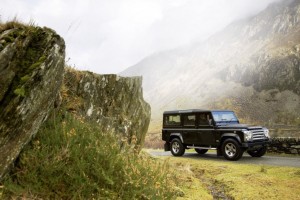 Land Rover has already announced that there will be a new Defender model going on sale within four years, having showcased two concept cars called DC100 at the recent Frankfurt Motor Show, previewing the future model.
However, the current Defender, which has been in production since 1948, will continue to be on sale in long-wheelbase 110 and commercial 130 versions, according to Autocar magazine. A source from within Land Rover said, "There are a number of changes to the legislation, which mean that we can keep the current Defender in production longer than we thought."
Therefore, the iconic British 4x4 will remain in production at least until 2017, or even longer. It may not even have to meet stricter EU6 emission standards due to its classification as a commercial vehicle, but the Defender is also available with Land Rover's EU6-compliant 2.2-litre turbo diesel.