The Mitsubishi Lancer EX 1.6L combines the Lancer Evolution's on-road attitude with the fuel efficiency of a 1.6L sedan.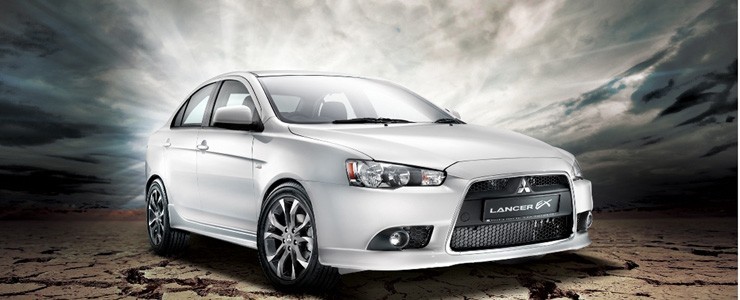 Branded as the Ralliart edition, a brand new bodykit has been added to the newly launched

Mitsubishi Lancer EX 1.6L Ralliart Edition

, giving it a dynamic silhouette. More importantly, the car now sports a
mightier 1.6-litre MIVEC engine to bring the thrill of the race on the roads
.
The 1.6-litre engine is powered by a DOHC MIVEC 16-valve aluminium engine block with maximum output at 117bhp at 6,000 rpm and a meximum torque of 154Nm at 4,000rpm. The engine is lighter and more fuel efficient with higher output and torque. At low speeds, the valve opening is optimised for low emissions and fuel economy, while at high speeds, the valves are opened more to provide additional air and fuel to the engine resulting in extra power. This car also comes with an INVECS-II four-speed automatic transmission, enabling a smooth drive throughout the journey.
As with the previous Lancer EX, the 1.6-litre shares the same Reinforced Impact Safety Evolution (RISE) unibody design. The RISE body structure disperses energy loads during side and rear crashes and controls distortion, enhancing occupant protection and also help to protect the fuel system during a rear impact.

A dual airbag system helps to ensure that the driver and front passenger remain safe in the event of a collision. Anti-lock braking (ABS) and electronic brake-force distribution (EBD) are also standard.