---
Honda has delivered its first all-electric Fit EV to a couple in Southern California expanding Honda's portfolio of green vehicles.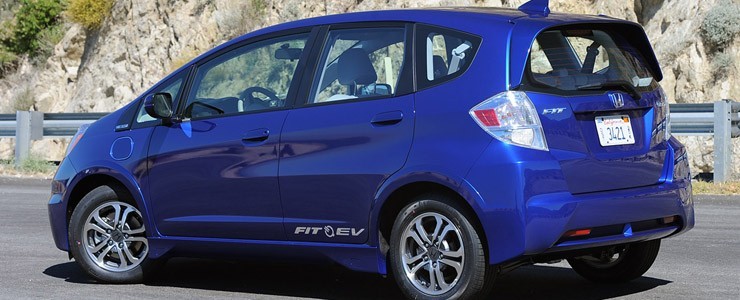 The
Honda Fit EV
is a highly efficient vehicle with a petrol equivalent combined fuel efficiency of 50Km/L, and a low consumption of just 29 kilowatt hours (kWh) per 160Km. Currently available in the American states of California and Oregon for lease-only, Honda aims to expand its leasing programme to East Coast markets early next year. The Honda Fit EV can be leased for $389 per month for 36 months.
Southern California residents, Matt and Becky Walton, were the first to sign up to take lease of the Fit EV and plan the use it for daily commute. The couple have been a long-time patron of Honda, starting with a Honda N600 sedan, a Honda Z600 coupe in the 1970s currently a Honda Odyssey.
"It's truly an honour to take delivery of the first Honda Fit EV and participate in the advancement of all-electric vehicles in the real world. The Honda Fit EV is not only a sustainable and energy efficient transportation option with the highest fuel-efficiency rating of any EV, but it has the added bonus of being fun-to-drive and can fully recharge from empty in less than three hours," said Mr. Walton.
Still no word if Honda will officially introduce the highly efficient Fit EV to other markets including its home country, Japan despite preliminary Electric Vehicle Testing Program being conducted in several cities of Japan back in December 2010.