---
Is it just us or does Fiat have more 500 variants than Bugatti. Regardless Fiat has announced the Abarth 500 and 595 ranges for the U.K. market.
Fiat wants to honour the highly successful original Abarth 500 with two new versions - the 595 Turismo and the 595 Competizione. Both cars will be powered by a 160bhp turbocharged 1.4 T-Jet engine.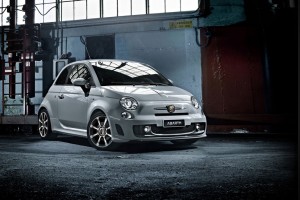 The Abarth 500 is positioned as an entry-level model powered by a less powerful 1.4-litre T-Jet engine with either 135bhp or 140bhp depending on the transmission. Still the mildly updated Abarth 500 gets four new pastel body colours, and extra standard equipment like parking sensors and 16-inch alloy wheels for a base price that has been reduced. A Corse pack is also available for the Abarth 500 for the lucky chaps in the U.K.
The Abarth 595 Turismo gets a 'Turismo' pack containing items like Alutex pedals, footrest, bespoke floor mats, machined aluminium fuel and oil filler caps. The Turismo sits on 17-inch 10-spoke Diamond alloy wheels.
The Abarth 595 Competizione gets a 'Competizione' pack similar to the Turismo pack with Sabelt seats in fabric upholstery and an upgraded Monza exhaust. The Competizione sits on 17-inch, 5-spoke Anthracite/Diamond finish alloy wheels.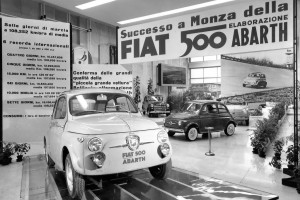 All three Italian Scorpions will be available in either manual or Abarth's semi-automatic transmission, while the Turismo and Competizione Abarth's get upgraded dampers and darkened rear windows. They can also be finished in 10 body colours and feature a Titanium Grey front and rear sports grille. Both also have Xenon headlights and striking red brake callipers.
"When the ground-breaking Abarth 595 SS was created in 1964 it established itself as a genuine performance car and a force to be reckoned with on and off the circuits," explains Ivan Gibson, head of Abarth in the UK. "It is therefore fitting that our two new versions revive the great 595 brand in the form of the Turismo and the Competizione.
"While the Abarth 500 is positioned as an entry point for customers to gain access to the brand, the 595 models will now allow customers to progress or renew their Abarth experience and will also attract new drivers to the marque."