---
There were rumours earlier in the year that Honda may look at a Fit/Jazz crossover. Now, it plans to develop a crossover based on the 2013 next-generation Fit.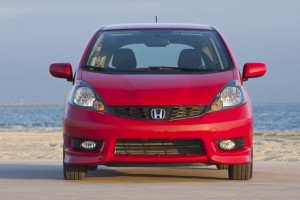 Looking to expand its crossover lineup primarily in Europe and Asia, Honda has announced that it will build a new crossover based on the next-generation version of its Fit subcompact.
The crossover will expectedly ride on the Honda Jazz architecture, which is essentially identical to the Fit underneath the skin.
As previously rumoured, this new model will rival the likes of Nissan Juke, Buick Encore and the Ford Ecosport.
Honda's CEO, Takanubo Ito, will reportedly reveal more details about the Fit-based crossover at next week's Paris Motor Show. If history is to be believed, then the Japanese automaker is usually tight lipped on future models, so do not expect too much giveaways.
Engine options are equally unknown for the Fit-based crossover. The current 1.5-litre engine with 117bhp might not be up to the task, although Honda is planning an updated version of that powerplant as part of its Earth Dreams Technology engine initiative that will use direct-injection.
In any case, more details will emerge next week as the Paris Motor Show unfolds.