---
Mitsubishi may have halted its motorsports plans, but its high performance strategy is still very much alive, and it aims to start with the next Lancer Evolution.
Article Courtesy of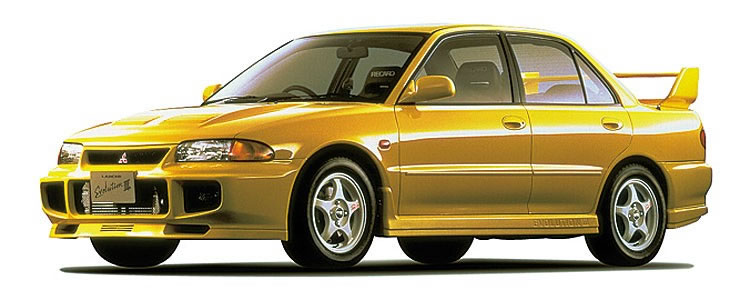 Presenting the next generation Lancer Evolution
Since 2010, Mitsubishi has ceased all of its motorsports activities, from the development of racing cars to the planning of motorsports events. President Osamu Masuko explained that automakers have a responsibility to produce eco-friendly cars with low carbon emissions. Keeping that in mind and striving to meet the demands of global consumers, Mitsubishi continued to develop its renowned Lancer Evolution as a high performance model. As such, the next generation will not just be a modification of the current model, but will adopt an entirely new approach with the automaker's newly developed technologies.
The confusion started when Mitsubishi Motors UK announced that the development of Lancer Evolution would be suspended. Naturally, many fans were taken aback. The automaker denied making such a statement, and clarified that while there would not be a new version of the current Evolution, a brand new high performance model would be released instead. This indicated that while Mitsubishi was currently focusing on its "green" technologies, it was still determined to continue its high performance legacy.
Mitsubishi's Research and Development team continued to work on Lancer Evolution, despite any rumours of the contrary. Fuel efficiency is the top priority since it is a requirement of the current times. Proposals have also been made with regards to performance improvements.
The new Lancer Evolution will most likely share the powertrain of the PX-MiEV, which debuted at the 2009 Tokyo Motor Show. The PX-MiEV is equipped with a series hybrid system, where the engine is mainly used to power the electric motor. The difference between this and a "pure" series hybrid is that in the latter, the engine can also be used to power the vehicle.
In contrast, the Lancer Evolution will probably have a parallel hybrid system, where the engine is mainly used for power generation. Its turbocharged 2.2-litre direct injection diesel engine will greatly improve fuel consumption. Even if it is not as powerful as the 2.0-litre gasoline 4B11 engine, the assistance of the electric motors will allow it to generate over 300bhp, outperforming the current model. Evolution's 4WD powertrain also includes Super All Wheel Control (S-AWC) and Active Yaw Control (AYC).
The Lancer Evolution's fuel efficiency is expected to double, and it is likely that a plug-in hybrid will follow. Although President Masuko has yet to confirm this, it illustrates Mitsubishi's strong determination in developing a new high performance car.
Since Mitsubishi has officially hinted at the next generation Lancer Evolution, its development is probably ongoing. Insiders say that the automaker will not be doing anything drastic for now. Still, the Development team has been asked to look into the possible conditions for the continued existence of Lancer Evolution, so it should be prepared to act when the go-ahead is given.
The new Lancer Evolution: Best Car's 4-point proposal
Since Mitsubishi's withdrawal from the World Rally Championship (WRC) in 2008 and the suspension of its Ralliart division last year, Best Car has received many letters from the automaker's fans. After going through each and every one of them, they summarised the expectations for the next Lancer Evolution:
1. Price
The current Lancer Evolution X GSR costs ¥3.8 million. With the exception of the RS variant, Best Car proposes that the new model's price be capped at ¥3.2 - 3.5 million. This may seem inexpensive for a car with Evolution's powertrain and features, especially since the comparable Subaru WRX STI with 6-speed transmission costs ¥3.7 million. So the Evolution will be a good bargain with its twin clutch Sportronic Shift Transmission (SST). But if one considers the same price for a 2.0-litre 4WD car, it can be relatively expensive.
Price can be further lowered by switching to 6-speed manual transmission, and omitting high-tech accessories like automatic windows and mirrors.
2. Body
The Lancer Evolution IX, a homologated WRC Group A car, had to be redesigned to enhance its universal appeal. This was not a major issue because the Group A and N classifications were dependent on the number of cars produced. Also, the Evolution IX's length was 4490mm - way above the 3900mm minimum regulation. Even if its length were further shortened to 4400mm for the purpose of shaving off some weight, it would still qualify.
The current Evolution X is 5mm longer than its predecessor and 40mm wider, making overall length 1810mm. This makes it a tad large for practical use. Moreover, some people have commented that the current Evolution's design is overly geared towards extreme enthusiasts, so it would be better if it could satisfy a broader target audience.
3. Engine
Since Mitsubishi have been devoting much of its time to the research and development of hybrids, it is likely that the next Lancer Evolution will have a hybrid system. Like the PX-MiEV, the Evolution's hybrid system will not be directly powered by the electric motor and will derive additional power from the motor assisted engine and clutch. So a 1.6-litre engine will be able to achieve Mitsubishi's desired performance. The disadvantage is that the installed motor, battery, control systems and other components will result in a much heavier car.
An alternative is to install a turbocharged 1.5-litre or 1.6-litre diesel engine that is more fuel efficient than the current 2.0-litre, or to downsize it altogether. This will produce a lighter body and a more affordable price tag. Even if power is reduced to 250bhp, maintaining torque will enable the new Evolution to outperform the current model.
4. Powertrain
At the heart of the Lancer Evolution is a powerful 4WD system, which surpasses many comparable alternatives. It includes S-AWC and AYC. We will like to see how these enhancements will improve the next Evolution's handling.