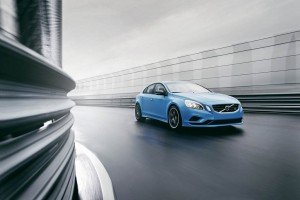 In an interview with
Automotive News
, Volvo chief executive officer Stefan Jacoby made a rare admission in that the Swedish automaker's cars have become too complicated. Jacoby says he wants Volvo's future cars to be more intuitive for drivers to use.
"Our cars are too complicated for the consumer. Our intention is to have an intuitive car that lets the driver actually feel like he's in command," Jacoby said.
He continued, "We know from research that 75 percent of all consumers do not know all the possibilities they have with their car."
Whiile Jacoby did not put down any specific detaiils or plans to change, he referenced Apple' iPhone as a possible model.
"It's so easy to control," Jacoby said, referring the the popular mobile device. "You feel in control of that machine and that gives consumers a big confidence."
Jacoby says Volvo's simpler cars will mostly benefit older drivers, but the executive is confident that high-tech drivetrains like plug-in hybrid will be enough to lure younger buyers.