---
The all new Subaru Impreza, built on the Subaru Global Platform, made its local debut at the Singapore Motor Show 2017. Here are five things to know about it.
Alongside glowing models and fancy virtual reality experiences at the
Singapore Motor Show 2017
was the highly anticipated all new Subaru Impreza. The all new Impreza has already won
2016-2017 Car of the Year Japan
and since its launch on 13
th
October, the car has outdone sales targets by more than fourfold, with almost 12,000 orders last December.
In Singapore, we get the sedan and hatch variants, with choices of 1.6-litre or 2.0-litre non-turbo Boxer engines. Its most important improvements, however, are its styling, refinement and comfort levels.
Here then, are five things you should know about Subaru's new, handsome mid-sized sedan before confirming your purchase of a
Honda Civic
or
Mazda3
.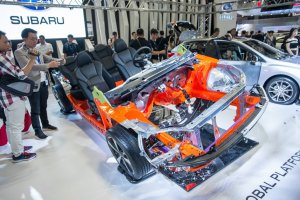 1. Subaru Global Platform
The fifth generation, all new Impreza is the first Subaru model that employs the new
Subaru Global Platform
(SGP), which is going to be the architecture for future Subaru models. Subaru says SGP can also house hybrid, plug-in hybrid and completely electric drive systems.
With significant improvements, the new Subaru Global Platform is set to be a game changer for the Subaru brand. The enhancements to the new platform promise to elevate total vehicle performance while presenting an exceptional driving experience and optimised safety.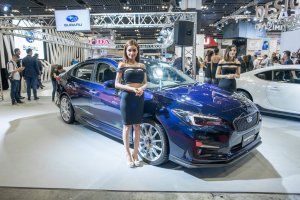 2. Design
The Impreza now bears the company's Dynamic X Solid design philosophy, which gives the car a sporty, wide and low stance. Its design is also enhanced by extended fender flares, a sharp, premium face and Subaru's iconic C-Shaped head lights.
Obviously more refined compared to previous Imprezas, the car is a visual treat in whichever bodystyle you opt for - sedan (pictured on the right) or hatch (above banner picture). In fact, one reason why we love the hatch is because it's almost identical to one of our favourite wagons, the
Subaru Levorg
.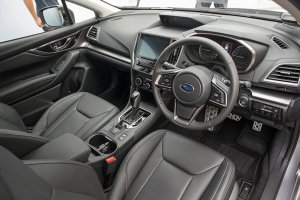 3. Cabin
In this day and age, interior design and ergonomics are huge deal sealers and you can bet that Subaru has also improved the Impreza's cabin, in terms of styling and refinement.
The Impreza's new cabin design combines sporty and sophisticated elements, from the detailed stitching on the instrument panels to the 8.0-inch infotainment display. On top of its enhanced interior design, signature Subaru functionalities have been further strengthened to include outstanding visibility, and more space for cargo and people.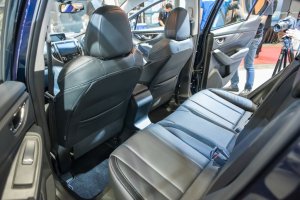 4. Comfort
By using SGP, the Impreza's easily recognisable improved rigidity, minimised resonance and distortion translate into drivers and riders noticing reduced noise and vibration levels in whichever seat they're in.
Subaru has also increased the rigidity of the Impreza's engine mounts, which allow for quieter pick-up and cruising. Suspension rigidity is also improved, which makes for superior bump absorption, sans warping the body of the car. These come together to provide a serene and comfortable drive, whatever the imperfections on the road surface.
5. Drive
As mentioned earlier, SGP splendidly increases the Impreza's rigidity compared to previous models, and also incorporates improvements to the suspension system. This results in a highly responsive, easy-to-control car.
The most powerful Impreza engine variant as of now is a non-turbo 2.0-litre, which is capable of 154bhp and 196Nm of torque. On paper, the car can complete the century sprint in 9.8 seconds and that's not fast by any means but its leading dynamics make up for any lack of power. SGP enhances and elevates the Subaru driving experience, marking a new chapter in the brand's history and future.