---
Every new car comes with loads of features, but some features stand out more than others. We take a look at six cars with some very unique special features.
Nowadays, cars come with a myriad of features, most of which are designed to improve our lives and driving experience. Some of them are genuinely helpful, such as reversing cameras or satellite navigation, while others, like airbags and collision prevention assist, help to make our cars safer. And then there are those that make driving just that little bit more comfortable and convenient, such as ventilated seats and mobile phone connectivity.
However, there are some features that stand out for being unique and special. They may not be as obviously useful as the rest, and may not have caught on as their manufacturers may have hoped, but they do add a bit of vibrancy to the automotive scene with their quirkiness. There's no question that they definitely liven up the industry, and make it that much more interesting.
Inspired by a thread started by a user on
MyCarForum
, we take a look at six cars that stands out with their very own special features. If you're lucky enough to come across any of these cars next time, do try to take note of their unique little titbits hidden within.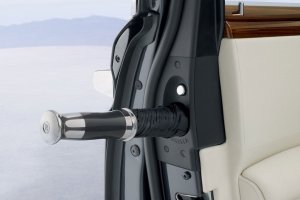 1. Rolls-Royce Phantom's hidden umbrella


When Rolls-Royce introduced the
Phantom
back in 2003, it brought the brand back up to unparalleled levels of luxury. Aside from the finely-crafted workmanship, every Phantom also had a well-kept secret. Hidden inside each of the rear doors is a Rolls-Royce branded umbrella, which not only keeps passengers dry when they step out on a rainy day, but also serves as a privacy tool of sorts. According to Rolls-Royce, chauffeurs are trained to use the umbrella to shield their high-profile passengers (such as their large celebrity clientele) from prying eyes and unwanted attention as they exit the vehicle. If all else fails, they can also use it as a weapon to smack away the annoying paparazzi cameras...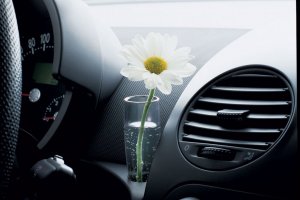 2. Volkswagen New Beetle's flower vase


The
Volkswagen Beetle
has long been associated with the hippie movement of the 1960s, as the car was a popular poster child for the movement back then. In a nod to that era, Volkswagen incorporated a cool flower vase on the dashboard when it launched the New Beetle back in 1997. The tiny plastic vase, which sits just behind the steering wheel, is big enough to hold just one stalk of your favourite flower. The idea originated from the 1950s, when Volkswagen offered an optional removable vase for the original Beetle that can be clipped onto various parts of the dashboard, but the novel feature was removed in the latest incarnation of the Beetle that was introduced in 2011. Flower power, apparently, is no more.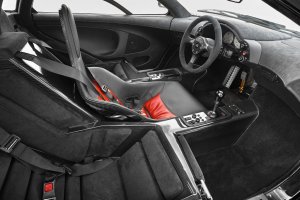 3. McLaren F1's central steering wheel


The debate about whether left or right-hand drive is best will forever rage on until the unlikely day where everyone conforms to one standard. But
McLaren
developed a novel way to solve the issue when it released the F1 supercar back in 1992. Instead of having the steering wheel placed on one side, McLaren chose to site the steering right in the middle of the cockpit, making it a 'centre-hand drive' car. An added bonus of having this layout is that the McLaren F1's cabin can accommodate three people, with two passengers sitting on either side of the driver, making it a rather practical three-seater supercar. So instead of picking up just one chick in your million dollar supercar, now you can have two ride along with you. Talk about baller.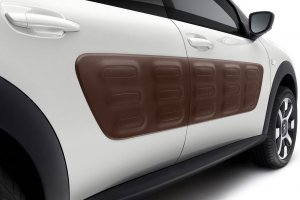 4. Citroen C4 Cactus' Airbumps


Picking up dings and dents on your car doors can be rather annoying. But instead of throwing up their hands in their air in despair and surrender, Citroen came up with a novel solution with its 'Airbumps' feature, which it introduced on its
C4 Cactus
city car. These plastic panels along the sides of the car contain air pockets within them to absorb minor knocks and scrapes, and prevent the doors from getting damaged from runaway supermarket trolleys or careless motorists who open their doors straight into yours. The C4 Cactus is the first model from Citroen to offer this feature, but it sounds like a very useful and practical idea that could very well catch on. In fact, the Airbumps will also be highlighted on the new
Citroen C3
while the
Citroen Aircross
will feature 'Alloy Bumps'.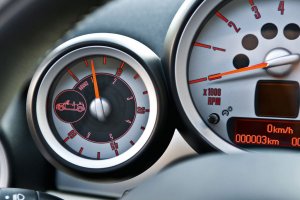 5. MINI Convertible's Openometer


If you own a convertible, have you ever wondered how much time you've spent driving it with the top down? MINI answers that burning question with the Openometer, a feature that it incorporated in the second generation MINI Convertible in 2009. The Openometer measures the amount of time that the car has been driven with the top down, and the time is displayed, in hours and minutes, on a gauge that is located just beside the speedometer. The latest
MINI Convertible
goes all fancy pancy and miracle digital by calling it the Always Open Timer, but it still performs the same function in the infotainment display nonetheless. We suspect though the all-time record holder would have had one hell of a tan...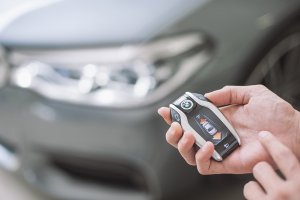 6. BMW's Remote Control Parking
One fine day, probably not too far into the future, we can all look forward to cars which can drive themselves without any driver input. For now though, carmakers are just taking it one step at a time in developing autonomous driving technology. BMW has taken a big step towards that front with their
Remote Control Parking
feature, as seen on the latest
7 Series
and
5 Series
sedans. As the name suggests, you can park your car using the car's key fob, controlling it by moving it forwards and backwards, without actually having to be inside the car. It's perfect for getting in and out of ridiculously
tight parking spaces
, of which there seems to be billions of them in Singapore, all of them seemingly designed to be one size too small for modern cars.