The Land Rover Discovery is a beautiful beast that can take you and the missus from the jungle to the restaurant without ever feeling out of place

nrelenting heat from the mid-day sun beats down on a distinctive stepped roof perfectly seated on a pair of muscular shoulders. The
pin-drop silence of the forest is only broken by a low rumbling emitted by 255 British horses dying to be unleashed, followed by the sound of sand and gravel being crushed by two tonnes of metal. The colossal beast, encased by a hard-bodied aluminium shell, creeps forward, waiting to pounce.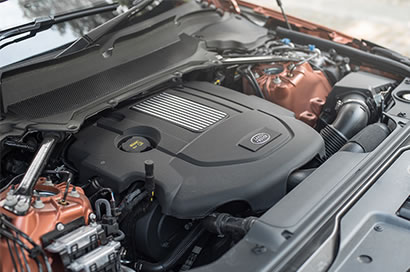 At its owner's behest, the behemoth lets out a forceful growl, charging up the side of a knoll effortlessly. It emerges over the horizon to reveal a single word spread across its face - Discovery.
King of the hill
The 'go anywhere, do anything' motto synonymous with the Land Rover name has accompanied the Discovery for four generations. Now in its fifth iteration, the new
Land Rover Discovery
continues to conquer the wilderness with nary a complaint and pays homage to the British marque's ability to go where no man has gone before. It's a symbol of strength and power, it's the king of the hill.
Where lesser machines only dream of going, the Discovery thrives. It revels in the type of terrain typically considered impossible to traverse. For the adventurous couple, the Discovery is the perfect companion to take on the world with.
Making the impossible possible is the brand's Terrain Response system, which optimises a range of settings, from throttle sensitivity to gear-change characteristics, to suit the driving conditions at the turn of a rotary controller. A 283mm ground clearance and 900mm wading depth instil confidence through any terrain ranging from rocky mountainous paths to waterlogged tracks and flooded roads.
Keeping it all in check is an easy-to-use, electric-powered steering that helps to tame the beast and keeps it going without a need for maintenance when you're out in the wilderness.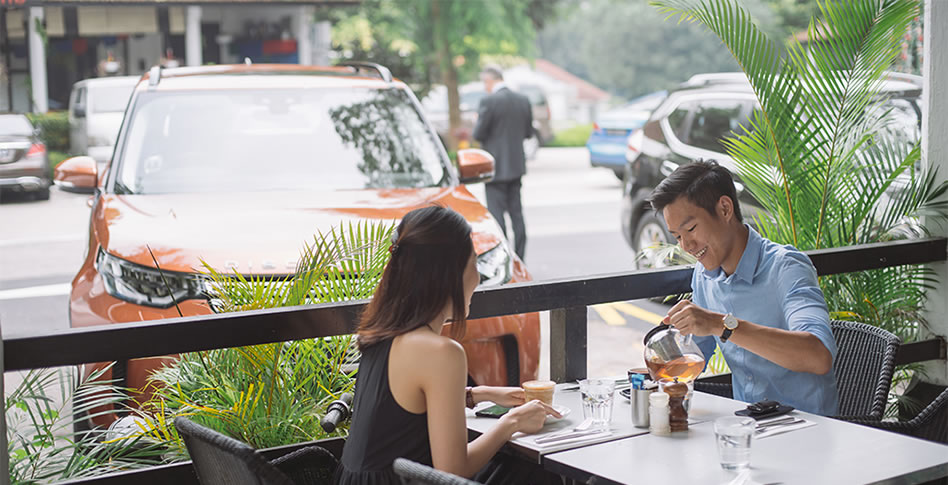 Beast to beauty
You would think that a gargantuan seven-seat off-roader would stick out like a sore thumb on our tiny roads, especially at a more high-class establishment. But you'd be wrong. Thanks to clean flush elements such as wrap-around head and taillights, as well as a rising waistline, the Discovery's sleek and modern design won't look out of place at your local Michelin-star restaurant.
Inside the belly of the beast lies a premium cabin covered in plush leather, sleek plastics and wood trim that complements anything from tuxedos and evening gowns to Italian suits and maxi dresses.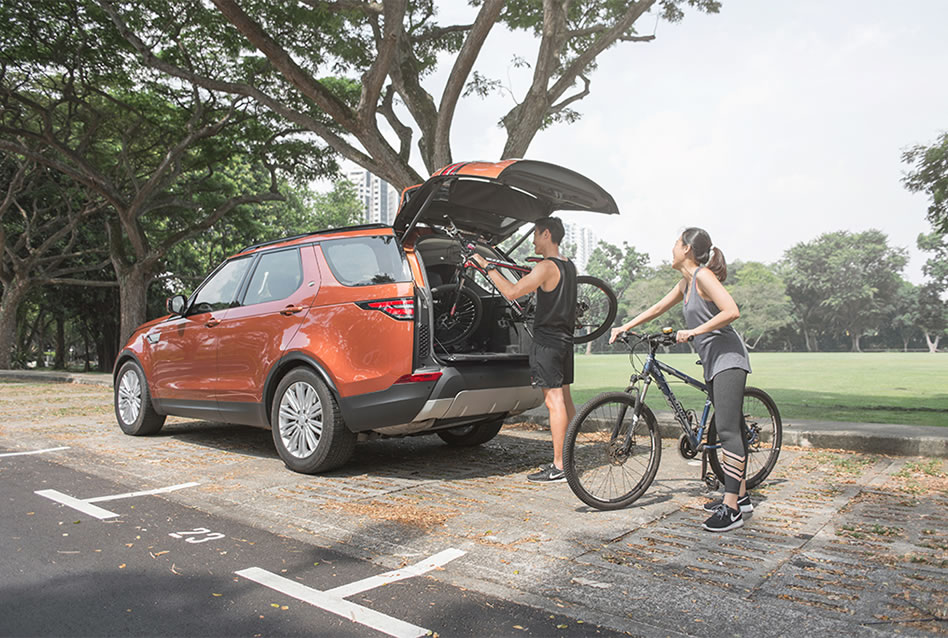 Magnificent seven
A cabin wouldn't be considered premium without high levels of comfort, spaciousness and the ability to keep everything in one piece. Every seat is the best seat in the house in the Discovery, which was designed to accommodate 95 percent of the world's tallest people - Dutch men. This, of course, equates to ample head and legroom for the average Asian adult.
Bringing the Discovery into the digital age is a slew of convenience features such as USB ports and 12V sockets located in all three rows of seats, as well as Intelligent Seat Fold technology that folds each rear seat at the touch of a button.
Once folded, the 258-litre boot expands to a 2,406 litres capable of stowing away flatpack furniture, groceries, and even a pair of bicycles. If you require even more storage, the Discovery has got you covered with plenty of cubby holes and hidden compartments to store your bits and bobs.
To keep all your stuff safe, a waterproof Activity Key negates the need to bring along the key fob while you're out on a run, ride, hike and anything in-between.
Future-proofed
Once you and the missus have had your fill of exploring the ends of the earth and are ready to settle down, the Discovery will be ready and waiting. It's a loyal companion who looks out for the young'uns with ISOFIX points and a whole lot of electronic nannies that have earned this big friendly giant a five-star Euro NCAP safety rating.
Models fitted with Adaptive Cruise Control feature Advanced Emergency Brake Assist, which uses the forward-facing radar to detect vehicles moving in the same direction. If a car ahead brakes suddenly, the driver is alerted and the system will automatically apply the brakes if the driver fails to react. Other safety features include a Blindspot Monitor and Closing Vehicle Sensing, which comes as an option.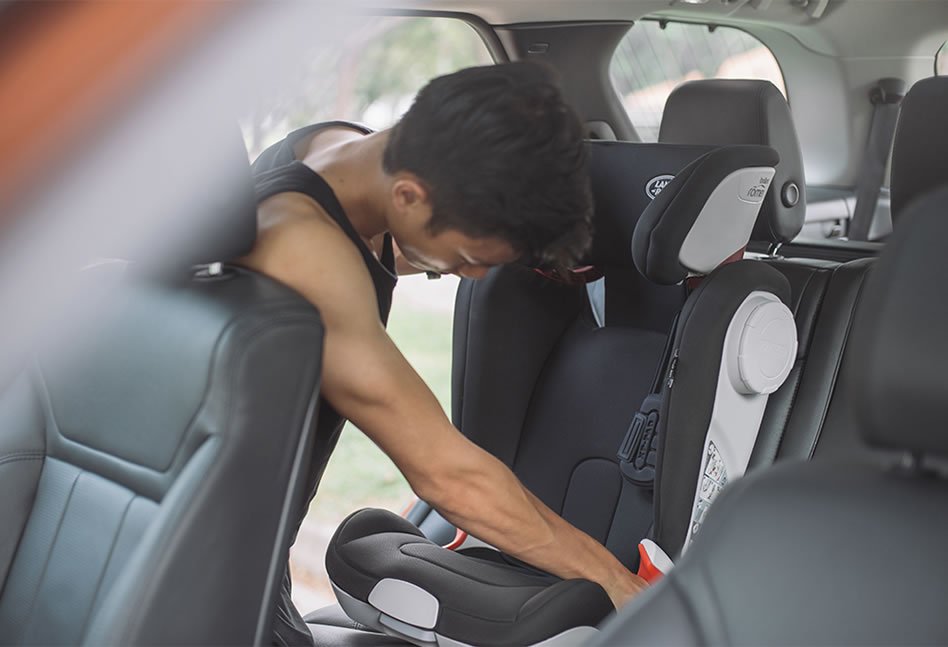 Above and beyond
Would you prefer to be feared or respected? We say, why not both? The Land Rover Discovery strikes fear into the hearts of its enemies while commanding respect from its peers. It goes above and beyond what you'd expect from a conventional SUV.
But it's far from conventional. It's big, bold and beautiful. It's your gateway to the ends of the earth. It's the companion your kids will grow up with. It's your guardian angel on the road. It does it all and it does it well. It's the Discovery.