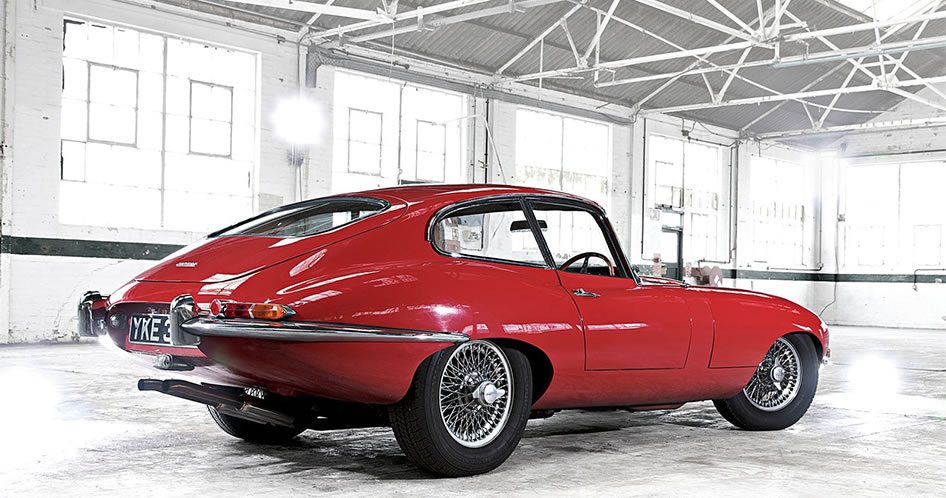 you can still find in Singapore
Text | Anthony Lim
Photos | Manufacturers, Low Fai Ming & Sebastian Chia
24th April 2018
Classic cars are undoubtedly cool, but which ones can stand the test of time? Here are nine timeless cars you can still find on our roads today.
The definition of a timeless car differs from person to person. To us, timeless cars are ones that withstand the test of time, both aesthetically and physically. Here are nine cars, which we feel are timeless in their design and, more importantly, can still be found on our roads today.
1. Austin Mini
Birth year: 1959
Birth place: Longbridge, Birmingham, U.K.
Bodystyles: Sedan, estate, van, truck
Defininng features: 'Moustache' front grille
Designed by: Sir Alec Issigoni
Also known as: Austin Seven, Morris Mini

Fun fact: You may recognise the Mini's descendant - the Mark IV - which was made famous by Rowan Atkinson in the popular British sitcom, Mr. Bean.
2. BMW E46 3 Series
Birth year: 1997
Birth place: Leipzig, Germany
Bodystyles: Sedan, coupe, convertible, estate, hatchback
Defining features: Kidney grille, headlamps
Designed by: Erik Goplen

Fun fact: The E46 M3 was the last of the M3s to sport a naturally aspirated straight-six engine, which made way for a V8 in the E90. It also made an appearance in Transporter 3.
3. Jaguar E-TYPE
Birth year: 1961
Birth place: Coventry, U.K.
Bodystyles: Coupe, roadster
Defining features: Long bonnet, short rear overhang
Designed by: Malcolm Sayer
Also known as: 'Shaguar' in Austin Powers

Fun fact: The 1961 E-TYPE Series 1 3.8-litre roadster was the first production open two-seater. The E-TYPE also played the role of a 'Shaguar', with the car plate 'SWINGER', in the Austin Powers film series.
4. Land Rover Defender
Birth year: 1983
Birth place: Solihull, U.K.
Bodystyles: 4x4, pickup, hardtop, van
Defining features: Boxy shape, high roofline
Designed by: Maurice Wilks
Also known as: Land Rover Ninety, Land Rover One Ten

Fun fact: Several special editions of the Defender were built during its production. Most notable of which was the Tomb Raider version that starred in the film alongside Angelina Jolie. It is now on display at the British Motor Museum in Gaydon, U.K.
5. Nissan Skyline GT-R R34
Birth year: 1999
Birth place: Musashimurayama, Japan
Bodystyles: Sedan, coupe
Defining features: Boxy rear, taillights
Designed by: Kozo Watanabe
Also known as: Godzilla

Fun fact: You knew this was coming. The R34's claim to fame was when Brian O'Conner (Paul Walker) drove it in 2 Fast 2 Furious, where he raced against a Toyota Supra and Mazda RX-7.
6. Mitsubishi Lancer Evolution IX
Birth year: 2005
Birth place: Okazaki, Aichi, Japan
Bodystyles: Sedan, wagon
Defining features: Angular face, boxy rear
Designed by: Shuzo Akamine

Fun fact: The Evo IX played a huge role in The Fast and the Furious: Tokyo Drift. It was driven by Sean Boswell (Lucas Black) who won many drift races but eventually crashed it while attempting to escape from Takashi (Brian Tee) - the story's main antagonist.
7. Porsche 911
Birth year: 1963
Birth place: Stuttgart, Baden-Wurttemberg, Germany
Bodystyles: Coupe, cabriolet, targa
Defining features: Fastback look, big round head lights
Designed by: Ferdinand Alexander Porsche

Fun fact: Originally named the 901, the 911 had to change its name due to Peugeot's exclusive rights to any three-digit car names with a zero in the middle.
8. Volkswagen Beetle
Birth year: 1938
Birth place: Wolfsburg, Germany, Baden-Wurttemberg, Germany
Bodystyles: Sedan, convertible
Defining features: Beetle shape (duh)
Designed by: Ferdinand Porsche
Also known as: Volkswagen Type 1

Fun fact: The Beetle was popularised by the 1968 film, The Love Bug, where Herbie the Love Bug had a mind of his own and was capable of driving himself. There are also rumours that a Jewish engineer by the name of Josef Ganz was the true brains behind the Beetle's design, and that the Germans stole the idea from him.
9. Volkswagen Kombi
Birth year: 1949
Birth place: Wolfsburg, Germany
Bodystyles: Panel van, minibus, pickup
Defining features: Tiny wheels, space shuttle-like shell
Claim to fame: Counterculture of the 1960s (AKA the hippie subculture)
Designed by: Bernardus Marinus 'Ben' Pon Sr.
Also known as: Volkswagen Type 2, Bus, Camper, Microbus, Transporter

Fun fact: The Kombi was iconised by the counterculture movement of the 1960s, colloquially known as the hippie subculture, which spread across the U.K. and the U.S.A. It's said that Ben Pon - a Dutch Volkswagen importer - had intended to import the Type 1 into the Netherlands but saw a better opportunity with the stock Type 1 pan. The Type 2 was born several years later.