We round up five cars from this year's Thailand International Motor Expo which encompass the theme of driving enjoyment.
A fun-to-drive car used to be a simple recipe. Just dump in a highly-strung engine - without a thought of displacement size or fuel efficiency - and give it a light and predictable chassis. Nowadays, it isn't so easy. Fuel efficiency is necessary to keep wallets happy, and bigger engines attract a road tax most feel unjustified in Singapore. Plus, weight becomes a factor as more safety features and systems are added into cars.
But all hope is not lost. Engines have become more efficient. Despite downsizing, there is still performance to be had thanks to force feeding. Others send electricity to the powertrain, providing a heightened driving experience that was not possible from having a single propellant. And some cars, although rare, still remain defiant in nature with big, powerful engines.
All these cars share one thing in common - they enthusiastically keep us behind the wheel and continue to make driving a fun hobby. Here, we celebrate these five cars that were spotted at this year's
Thailand International Motor Expo
that strongly represent such enthusiasm.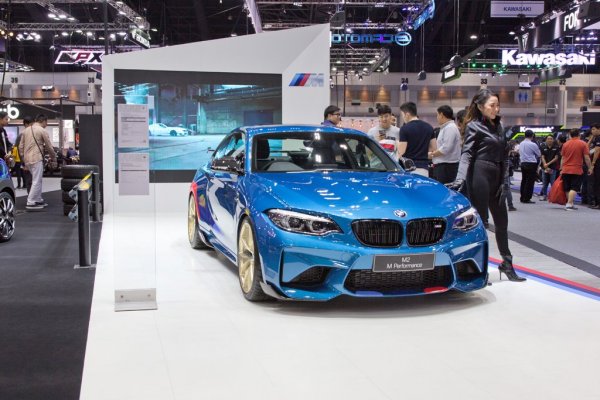 1. BMW M2 Coupe
The
BMW M2 Coupe
has been around for a while now and is certainly a driver's car. Its petite body that weighs slightly above 1.5 tonnes is matched to a boisterous 3.0-litre turbocharged straight-six that makes a punchy 370bhp and 465Nm of torque. You would think these big numbers would put a dent on fuel consumption, but the M2 Coupe is pretty efficient and can return a very reasonable figure of 12.6km/L!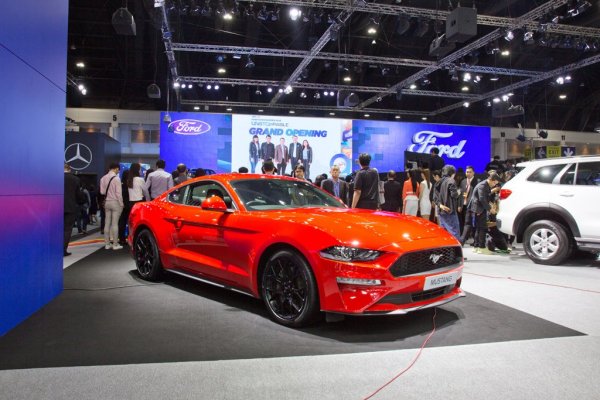 2. Ford Mustang
No replacement for displacement, they say. But this generation of the
Ford Mustang
comes with a 2.3-litre Ecoboost engine which makes 312bhp and 432Nm of torque. If you make a comparison, the previous generation 4.6-litre V8 Mustang made only 294bhp and 434Nm. Yes, it might not have the illustrious American V8 soundtrack, but it is brisk enough, combined with all the muscle car looks the Mustang is known for.
3. Lamborghini Huracan LP640-4 Performante
No electric powertrain or turbochargers on this raging Italian Bull, just pure naturally aspirated V10 goodness. It once held the lap record for a production car around the Nurburgring too, at six minutes 52.1 seconds. We really like the
Huracan Performante
, as it reminds you that the big-engined, naturally aspirated supercar is not dead and there is hope that we will still hear the beautiful howl of a V10 engine in the future.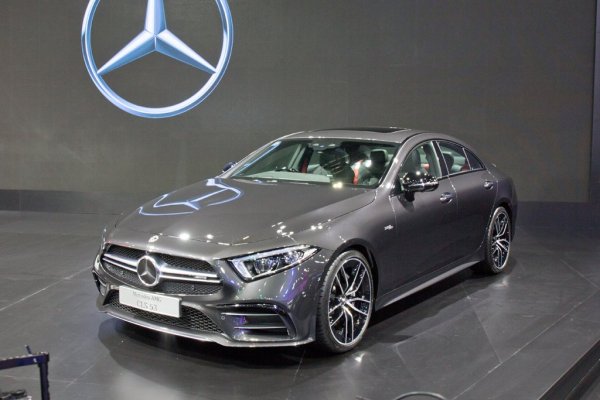 4. Mercedes-AMG CLS 53 4MATIC+
The Mercedes-AMG CLS 53 is one car that proves that despite having some hybrid wizardry, you can still have fun. It makes 420bhp and 520Nm of torque from a 3.0-litre straight-six - with the mild-hybrid powertrain being able to push out 250Nm in a split second at low revs. It helps the four-door coupe glide alone with just electric power too, meaning you get to enjoy the brute force of an AMG car and be clean and green at the same time.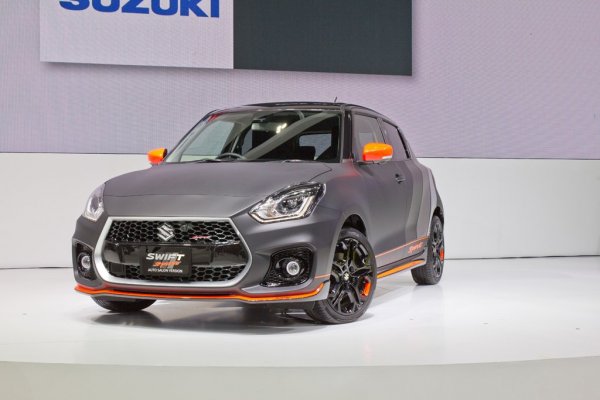 5. Suzuki Swift Sport
The
Swift Sport
reminds us of how simple and joyous hot hatches of the past used to be. It is a simple recipe: A decently powered lump up front powering the front wheels in a small, light chassis. The turbo-ed Swift Sport now makes 138bhp from a downsized 1.4-litre engine, and promises efficiency as well as cheaper road tax, too. We're excited for this nifty little go-kart, and can't wait to get behind the wheel of one when it comes.