---
Don't settle for the common choices! Here are some cars that are not only cheaper, but also better than the ones you are thinking of getting.
When searching for a car to buy, the common and popular choices such as the Honda Vezel and the Toyota C-HR that we often see plying the roads here, are usually the first that springs to mind. While these cars must be pretty good for them to be so widely accepted, wouldn't you want something that's less common, something that will stand out from the rows of similar cars parked at the carpark? What if we told you that there are alternatives that are not only better, but cheaper as well?
Here are some less common choices that cost less than $200,000, but are every bit as good, if not better than their mainstream counterparts.
Note: All prices stated are accurate as of time of writing.
Hatchback:
Seat Leon (instead of Volkswagen Golf)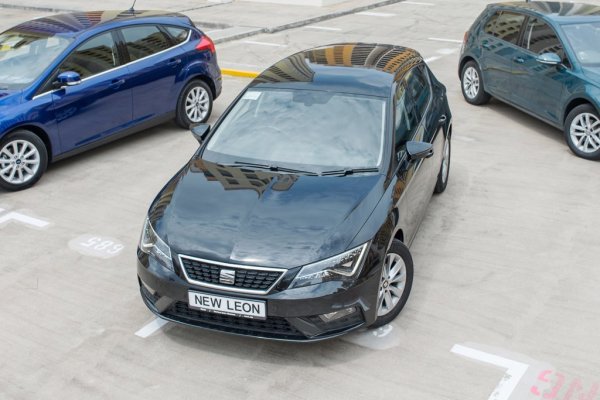 Volkswagen Golf has always been a popular choice for hatchbacks, thanks to its clean and likeable design with versatile performance. Here's an alternative that stacks up to the Golf's reputation - Seat Leon.
The Seat Leon is built upon the same
MQB platform
that also serves as the basis of the Golf. This means that you can expect similar space and performance in a sleek and more affordable package. With the Leon, you get to choose from an economical 1.0-litre engine (cheaper road tax!) and a 1.4-litre engine which makes 148bhp (25bhp more than the 1.4 golf!).
Seat Leon: $92,900 - $110,400

Volkswagen Golf: $99,900 - $117,900

Hot Hatch:
Seat Leon Cupra (instead of Volkswagen Golf R)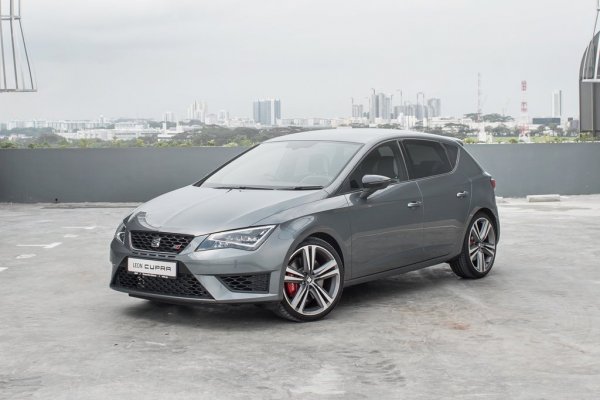 The Volkswagen Golf R is the hottest variant in the Golf lineup. Likewise, the Seat Leon Cupra is the most powerful Leon you can purchase off the lot. Arguably, the Leon Cupra might be a more direct competitor to the GTI as it puts all of the power through its front wheel, much like the latter.
However, the Leon Cupra produces 286bhp, the same power that the Golf R puts out. The best part? It still puts a smile on your face, more so with a price tag that's more than $50,000 lower!
Seat Leon Cupra: $159,400 - $165,400

Volkswagen Golf R: $211,900
Sedan:
Skoda Octavia RS245 (instead of BMW 3 Series and Mercedes-Benz C-Class)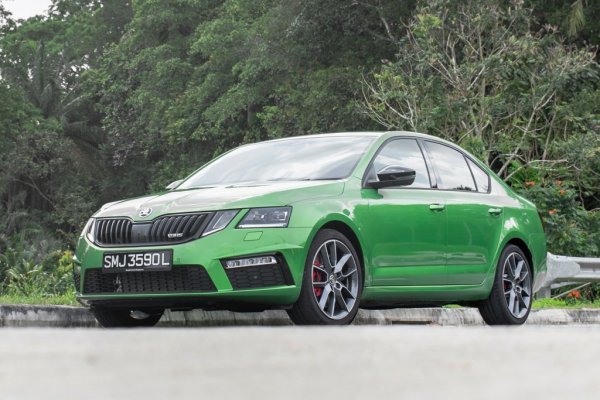 When in the market for sedans with a little more oomph, it isn't surprising to turn towards European offerings. And often, many will end up with either a BMW 3 Series or a Mercedes Benz C-Class. Like the 330i and the C300, the Skoda Octavia RS245 is powered by a 2.0-litre engine.
While it is a little down on power, it still puts out a respectable 241bhp which propels the car from zero to 100km/h in a brisk 6.4 seconds. You might be wondering why we are suggesting a car with lesser power. Well, the Octavia has a spacious interior with a massive boot space of 590-litres. Thus, it is not only a vastly cheaper offering, but also a practical one.
Skoda Octavia RS245: $129,900

BMW 3 Series 330i: $237,888 - $252,888

Mercedes-Benz C-Class C300: $258,888
Family Sedan:
Mazda6 (instead of Toyota Camry)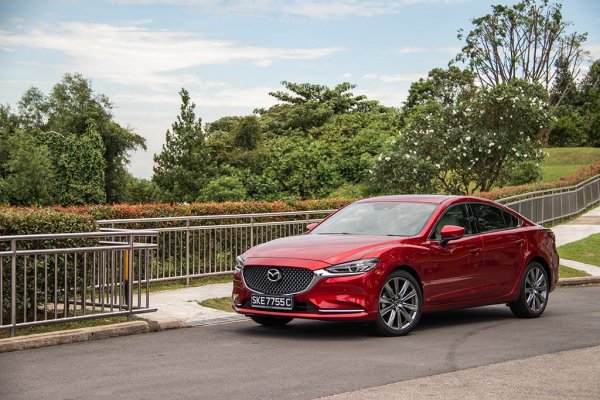 The Camry is an extremely successful family sedan due to its trademark ride comfort as well as its spacious interior. The latest iteration possesses some really stylish curves that accentuate the car's elegance. Yet, in the looks department, Mazda one-ups the Camry with the Mazda6 which takes sophistication in car design to a whole new level - it's simply impossible to find a sedan with a sleeker look.
The Mazda6 is also offered with similar engine options of 2.0-litre and 2.5-litre with similar power output to the Camry. Unlike the Camry that is manufactured in Thailand, the Mazda6 is made in Japan (synonymous with excellent build quality) while still significantly more affordable than the Camry.
Mazda6: $114,888 - $149,888

Toyota Camry: $147,988 - $155,988
Crossover:
Seat Arona or Kia Stonic (instead of Honda HR-V or Vezel)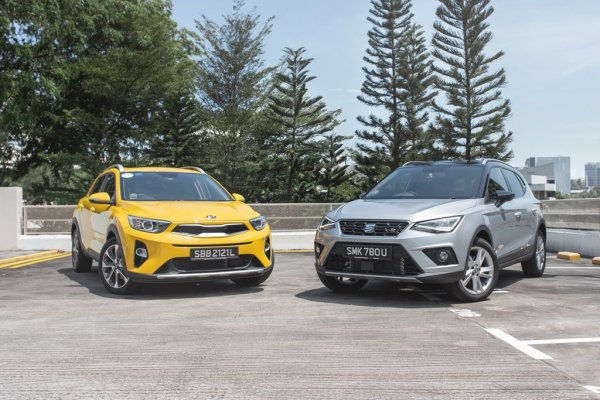 The practicality and reasonable pricing of the Honda HR-V/Vezel made them a local favourite. It is not uncommon to stop at a traffic junction and realise that everyone around you is driving a HR-V/Vezel. If you don't want to be mistaken as a Private-Hire car, you might want to consider other options, such as the Seat Arona or the Kia Stonic.
Both the Arona and Stonic are powered by 1.0-litre turbocharged engines, which ensure a lower road tax while still providing enough power in the city streets here. They also offer a fresh and stylish design that is different from others. The Seat Arona is priced similarly to the HR-V/Vezel, meanwhile the Stonic is positioned at a lower price point.
Seat Arona: $91,000 -$97,900

Kia Stonic: $82,999 - $88,999

Honda HR-V/Vezel - $86,800 - $110,000 (Hybrid)
SUV:
Toyota RAV4 (instead of Honda CR-V or Volkswagen Tiguan)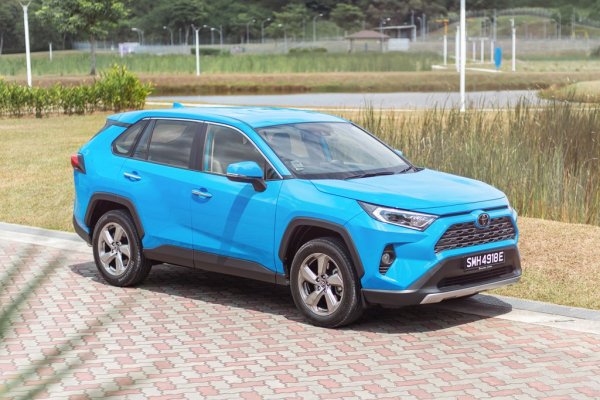 When shopping for an SUV, you might lean towards the Honda CR-V, or if you prefer European cars, the Volkswagen Tiguan. These are by no means poor choices as both are excellent cars. The CR-V features a punchy 1.5-litre turbocharged engine, wrapped in a stylish body while the bold Tiguan features choices of a 1.4-litre and 2.0-litre turbocharged powerplants.
However, if you want something a little different, you should consider the Toyota RAV4. Not only does it offer the space that SUV buyers look for, it is also cheaper than the others, while packing a sharp and fresh design. Plus, with a 2.0-litre engine producing 170bhp, the RAV4 offers perky acceleration with a refined drive.
Toyota RAV4: $130,988

Honda CR-V: $$137,999 - $150,999

Volkswagen Tiguan: $147,900 - $188,900
MPV:
Toyota Prius + or Volkswagen Touran (instead of Honda Odyssey)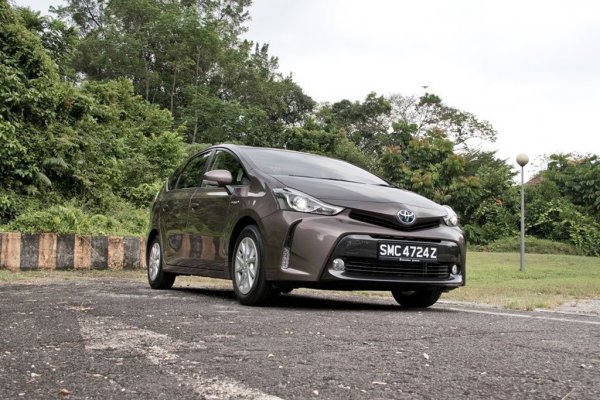 Honda Odyssey has been the default choice of MPV for families who need the extra seats. It makes it even harder to ignore this model, since the current Odyssey brings it up a notch by offering increased comfort and refinement.
Of course, if you are in the market for an MPV, there are some other great choices, such as the Toyota Prius + and the Volkswagen Touran. Both are priced lower than the Odyssey, despite the former's hybrid powertrain and the latter's European bloodline. More importantly, both cars that we have put forward are available with engines of smaller capacity - translating to lower road tax and possibly better fuel consumption.
Toyota Prius +: $125,988

Volkswagen Touran: $131,900 - $138,900

Honda Odyssey: $143,999 - $158,999
Four-door coupe:
Kia Stinger (instead of Audi A5 Sportback)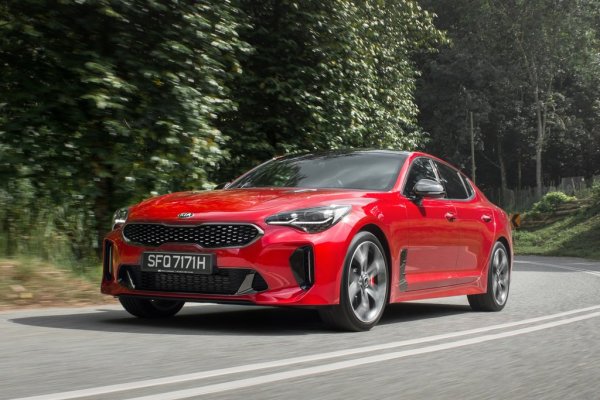 Coupes are traditionally used to refer to two-door sports cars, but in recent times, 'four-door coupe' became the nomenclature for sedans with a sleek sloping rear end. A popular choice of such four-door coupe will be the Audi A5 Sportback, an undoubtedly handsome offering from the German carmaker.
In the design department, the Kia Stinger is comparable to the A5 Sportback. Engine wise, the 2.0-litre Stinger makes 244bhp, more than the base model of the A5 Sportback (188bhp). There is also a 3.3-litre V6 variant of the Stinger which produces 365bhp, blowing the A5 Sportback 2.0TFSI qu S tronic Sport's 248bhp engine out of the water. Apart from power differences, the Stinger also has an eight-speed gearbox, a gear more than the A5 Sportback. Moreover, the Stinger also comes with more features. Oh, and did we mention that the 3.3-litre Stinger cost a mere $99 more than the base A5 Sportback?
Kia Stinger: $164,999 - $204,999

Audi A5 Sportback: $204,900 - $271,251
Coupe:
Infiniti Q60 (instead of BMW 4 Series Coupe)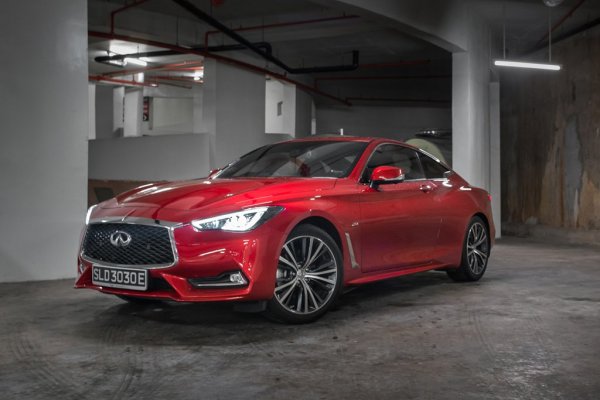 The BMW 4 Series Coupe is the usual suspect when it comes to sporty coupes. Apart from striking good looks, it also features the German marque's razor sharp handling, ensuring it to be as capable on the roads as it would on the track. However, if you are looking for a similarly-sized coupe that is equally capable, but with a twist, you should check out the Infiniti Q60.
The Q60 has an aggressive yet sleek body, and if you were to opt for the top-of-the-line Red Sport 400, it will have the power to match its looks as well. You see, the Q60 Red Sport 400 is equipped with a powerful 3.0-litre twin-turbocharged V6 engine that produces 400bhp, which is significantly more than what the 440i M Sport offers (322bhp). Of course, the Infiniti is a less common sight on the road, which is a pity - considering its stunning design.
Infiniti Q60: $185,800 - $254,800BMW 4 Series Coupe: $226,888 - $306,888