Three show girls talk about the joys and the woes of this glamorous job and share with us what they look out for in a car.
Ever wondered why cars look so good at car shows? The lighting? Possibly. The flawless showroom-condition of the cars on display? That's a no-brainer. But what human element can get you to create a positive bond with the car (an inanimate object)? That would be the show girls. 
A show girl augments the beauty of a car with their stunning looks and arsenal of poses to get your interest in the brand or car that they are representing.
Intrigued by what their glitzy and glamorous job entails, we sat down with three experienced car show girls, Jojo, Mellysa and Dena to find out more.
Jojo
Experience:
Started working at car shows since 2009
Brands:
Mercedes-Benz, Hyundai and Toyota
Cars that she loves:
Mazda MX-5
,
Toyota C-HR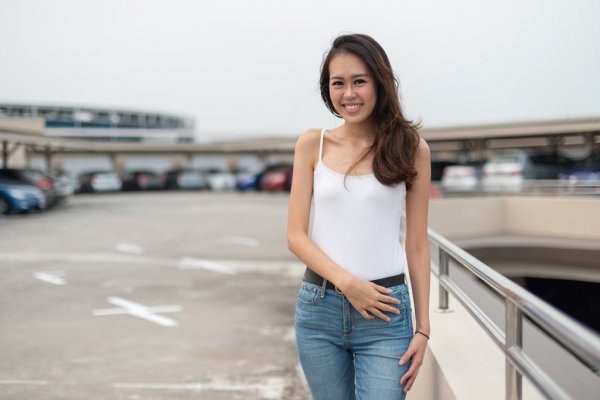 Mellysa



Experience:
Two years
Brands:
Honda
Cars that she loves:
Mini Cooper
,
Audi RS6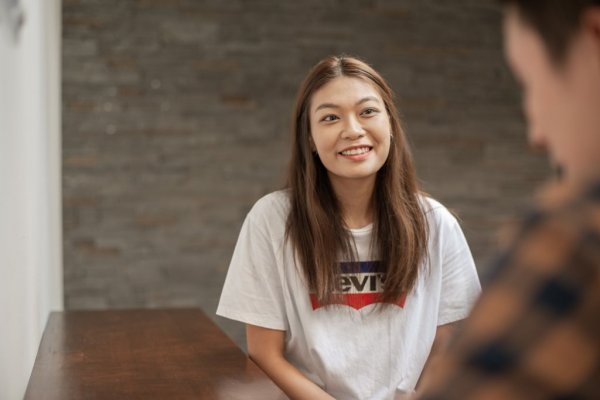 Dena


Experience:
New face in the industry
Brands:
BMW
Cars that she loves:
Any Audi because she likes the 'four circles'.
Did you know?



Show girls used to be just a pretty face, but these days, most of them are required to undergo product training a few days before a car show to understand more about the cars they are representing - just enough knowledge so that the sales representative can 'save them' before it gets too technical.
With that aside, let's move on to our interview!
SGCM: What do you enjoy most about being a show girl?


Jojo:
Getting to meet new people
Mellysa:
I've always loved cars, I got my driving license as soon as I possibly could at 19 years old.
Dena:
I enjoy talking to people, at car shows I get to talk to people of all ages, from all walks of life.
SGCM: Are there any downsides to the job?

Jojo:
Normally, we have to stand in heels for 12 hours straight for three to four days. As I'm not that tall, I always have to wear taller heels so that I do not look like a dwarf among the taller girls.
Mellysa:
My experiences in this industry have been pleasant so far.
Dena:
There were occasions where guys would chat us up, asking personal questions that are irrelevant to cars or the event. Some even tried to touch us inappropriately like holding my waist while posing for photos together!
SGCM: Do you have any bad experiences that you've encountered?


Jojo:
Once during a car show, a friend of mine had just come from the toilet and noticed that a photographer was taking close up photos of the show girls', specifically of the chest and safety shorts area. She managed to snatch the camera away from him and deleted all the photos, which was quite a waste as those photos could have been used as incriminating evidence.
Dena:  
After what seemed like a harmless chat between a random guy at the car show and me,  I noticed him snapping pictures of me even after several hours had passed. It seemed like he was stalking me.
SGCM:
We feel like we should apologise on behalf of all the men out there for some of the seedy dudes you've encountered. We are not all like that.
SGCM: Any memorable stories that you would like to share?

Jojo:
All the car show girls naturally spend a lot of time together during an event, we grow close, and will often help each other out in times of need. Some photographers are also very nice to us and will offer drinks and food. I'm lucky to work for very thoughtful bosses who took special notice to my special all meat diet.
Mellysa:
To be chosen as a show girl is quite a memorable feat. You'd be surprised at how many applicants come down for casting when car brands do a casting call - hundreds! And out of these hundreds of applicants, only a handful (like 10) will be selected for the event.
Dena:
There was a guy dressed rather shoddily at the car show I was working at, I decided to approach him for a friendly chat while everyone else avoided him. It turned out that he already owned a sports car and was looking to purchase a car for his son! Moral of the story - don't judge a book by its cover.
SGCM
: It's been an interesting and insightful session with the ladies so far, and we decided to take it up a notch and ask them a series of questions to figure out their dream cars. The questions are as follows:
- Asian or European (strictly talking about cars)
- Speed or Comfort
- Practicality or Luxury
- Minimalist or High tech features
- What she prefers her date to drive
Jojo's choice of car


Jojo prefers Asian cars that offer comfort, practicality and high tech features, we instantly thought of cars from Lexus. However, Jojo told us that she likes something small and easy to drive, and dropped a bombshell - she used to drive a second-generation Mazda MX-5! It seems like that remains as a car she likes.
When asked if she would want her date to drive one, she opined that she would prefer for her date to drive something that she can get in and out of elegantly. Hence the
Honda Vezel
!
Mellysa's choice of car


Mellysa prefers European cars that offer comfort, practicality and features a minimalist design. Sensing her liking for Audi cars as well as small and easy to drive cars in particular, we sourced an Audi A1 for her to pose with.
On the topic of what she would want to be picked up in, in her dream date, she wanted something sporty, like an
Audi R8
. Guys, if you ever have the fortune of bringing Mellysa out for a date, you know what car to bring out!
Dena's choice of car


Dena prefers European cars that offer comfort, luxury as well as high-tech features with equal preference to both sedans and SUVs. With that information, the German 'Big Three' comes to mind, and we thought something like a BMW 5 Series would fit the bill.
Alas, we missed the mark by a fair bit - her dream car is a white
Audi A4
with full red leather interior! That's an extremely specific description. If you are someone out to capture Dena's heart, here's your cheat code.
Big shoutout to 
Anticipatingdiva
 for linking us up with these three lovely ladies. AnticipatingDiva is easily the hottest talent management agency in Singapore right now! Founded in 2007 by former talent/FHM Model/emcee/mom-to-be, Cordelia Daphne, there's no better place to find the perfect brand ambassadors for any event. Cordelia drives a
Honda HR-V
because it's spacious, fuel-efficient and just the perfect car for her work.