THE MAXUS G10
OFFERS MAXIMISED MOBILITY FOR EVERYONE
Text | Idris Talib
Photos | Low Fai Ming
24 August 2020
Travelling with seven or more people? The Maxus G10 is one of the few MPVs that does the job of moving everyone comfortably.
Cars come in all shapes and sizes, to fit each and every owner's needs. For most families, a normal sedan does the job just fine. And if you come from a bigger family or have friends you want to ferry around, an MPV works well, too.
While there are MPVs, one that seats seven or more comfortably is hard to find. Plus, if you find yourself picking up guests from the airport, it might just mean their luggages might not fit when all seven seats are up.
You'll need a bigger MPV. And when we mean big, we mean fitting seven people with ease.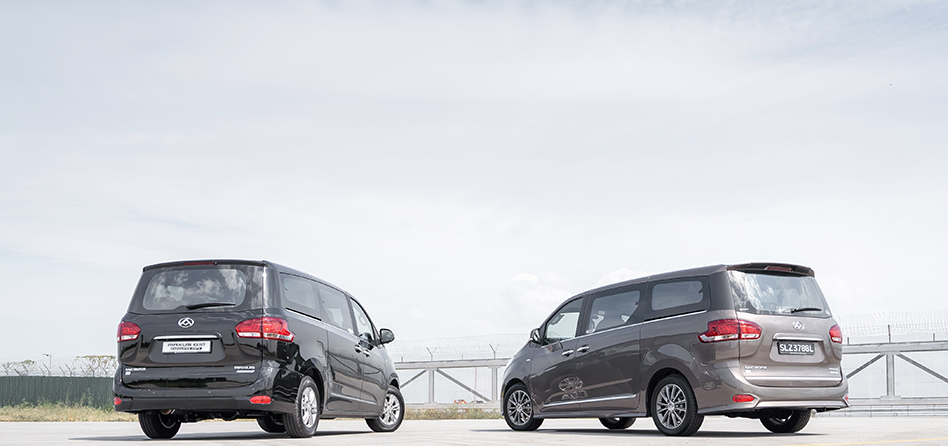 Travelling together safely and comfortably
In our current climate, it is best to have your own form of transport, like a car. But for big families to get around, it can be a struggle.
When the extended family comes along, perhaps it is easier to split everyone amongst two cars. But what if another car isn't an option, or there isn't another driver?
Well, if your parents are more than happy to take a taxi, and your in-laws are cool with taking the bus - that might be a solution. But that might mean that not everyone will arrive at the same timing.
It isn't just for families, but big groups of people too. So, what's the best way around this? The simple solution is getting an MPV. But many MPVs or even seven-seat SUVs don't do the job that well.

Many MPVs have a third row that is small and tight, and are best suited for short journeys. Many will know how hard it is to squeeze people in the back when child seats are in place, too. And if you have children that are all grown up, the last row of seats just won't cut it for them.

To avoid the grumpy faces of those relegated to the rear seats or taking other modes of transport, there is one car that'll do the job best.


Step into the Maxus
Here's one of very few, true nine-seater MPVs on the market today. The Maxus G10 is big for a purpose – to fit nine people safely and comfortably.
With three rows of seating to fit nine people, it means your extended family can travel with you, too.
With four plush captain seats at the back, along with a long and wide bench in the last row, it allows for easy access and is engineered to be comfortable for long journeys.
There are enough amenities to challenge most living rooms, too. There's an entertainment screen, a full sunroof, USB charging ports are available in all three rows, and it even sports a full-size, three-pin power socket.

And when it comes to hauling all the family's barang-barangs, just fold the rear seats, and the Maxus G10 swallows everything with ease.

The seven-seater Maxus G10 offers over 2,500 litres of boot space even with all passengers seated comfortably.


Easy driving
If you're worried about it's size, well the Maxus G10 isn't a hard car to pilot. Thanks to its large windows and mirrors, it is an easy car to look out of and place on the road. Plus, with its 360-degree camera, parking is a smooth and seamless affair, too.
And the Maxus is quick, too. With its 2.0-litre turbocharged engine, it puts out a respectable 215bhp and 330Nm of torque. That means even when fully loaded, there are no issues getting the big Maxus up to speed.

And on the topic of driving, the Maxus G10 is perhaps the only nine-seater on the market today that can be driven legally with a Class 3 licence.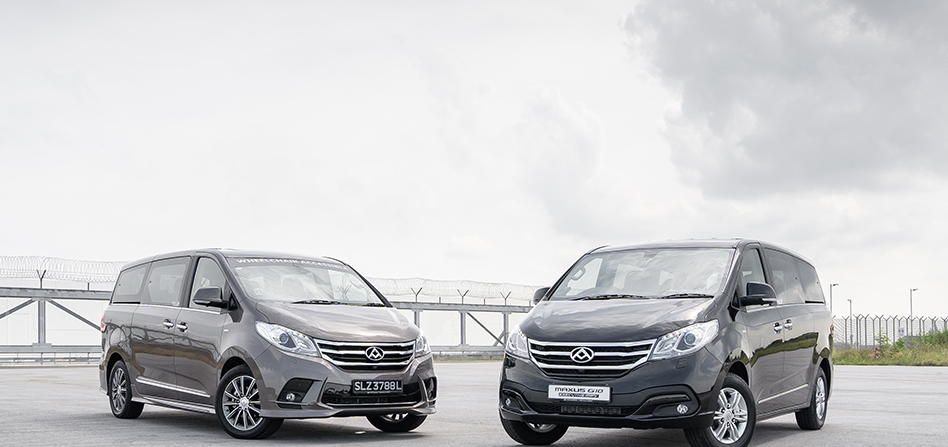 The ultimate people mover
Moving big families has always been a challenge. Family time is important, so why should you compromise that because of the lack of space in your current ride?
The full range of Maxus G10 MPVs include a nine-seater, a seven-seater, and also a wheelchair-friendly option, offering easier access for wheelchair users.
The Maxus G10 isn't just able to do the job – it does it very well. It is comfortable, with more than enough space and grace to keep everyone happy and moving without a hitch.
When it comes to moving people, nothing comes close to the Maxus range of MPVs.
To find out more, head over to Maxus Singapore's official website,
here
.